Oslo Airport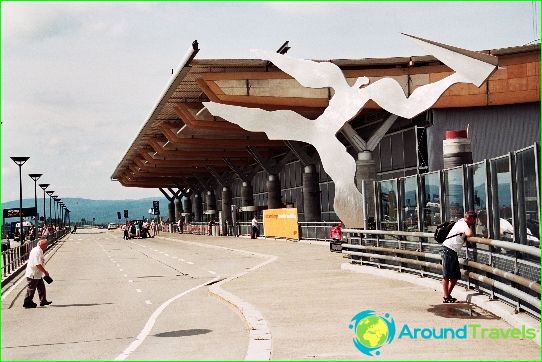 Gardermoen Airport - this is the main airportthe capital city of Oslo in Norway. The international airport is located about 50 km north from Oslo Gardermoen. Begin construction of the new airport, it was decided that airport Fornebu no longer cope with the number of passengers, and there was no room for expansion. The new airport was built in 1998. It is worth noting that the building was originally planned in the municipality of Hurum, but the decision changed because of persistent problems with fog.
Now the airport in Oslo is the largest inthroughout the country, as well as the fastest growing among the Scandinavian airports. From Oslo Airport are sent flying in all directions, with the number of cities is constantly increasing.
services
The first thing worth mentioning - this shopping areaDuty Free. Oslo Airport has the largest shopping area in the whole of Europe. In addition to the airport, there are other essential services - cafes, restaurants, offices of banks and ATMs, exchange offices, a room mother and child, etc.
In the case of a long wait for your flight, passengers can go to the hotel. Near the airport, 7 is located in Oslo, who are ready to provide comfortable room for rest.
Connections to the City
Arriving passengers can reach the city easily:
Bus. Any passenger may take advantage of the bus service to get to the center of the capital, or to some hotels. Express buses Flybussen, which belong to Scandinavian Airlines, depart from the airport every 15-30 minutes. trip will cost around 100 kronor.
High-speed train Flytoget - another wayaccess to the city. The train departs from the underground floor of the terminal. Interval of trains is 10 minutes on weekdays and 20 minutes on weekends. Travel time is 20 minutes. Ticket price: for people over 20 years - 160 kroons; from 16 to 20 - 80 kroons; up to 16 years - free of charge (accompanied by an adult).
Taxi - the most expensive form of transport. There is a flat rate taxi - daytime 610 kroons, in the evening - 720 kroons. For large companies, from 5 to 15 people, you can order a minivan, which would cost 900 kronor.
Photos Oslo Airport