Bus tours to Norway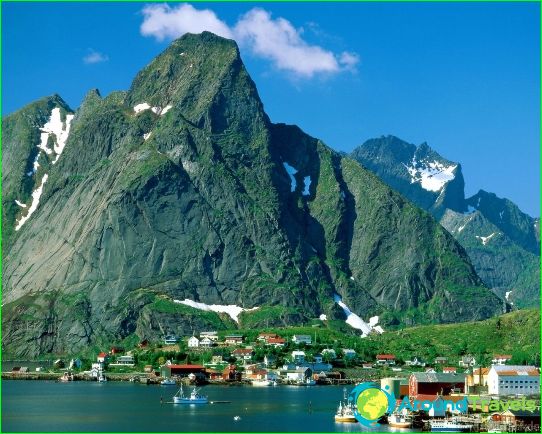 Brave edge cold, icy and calmunprecedented beauty of fjords, so that attract tourists from all over the world - all this you can see in Norway. Bus tours to Norway will allow you to get acquainted with the beauty of this country for very little money. Nature Norway, will surprise you with its majestic beauty and sights of Oslo is a great experience. Norwegians - a kind of people, but the tourists have a very friendly attitude. A small country is perfect European-style waiting for tourists all year round, but many prefer to come here for New Year's or Christmas holidays, when the city decoration pleases the eye, but the general spirit of the townspeople slightly elevated.
What to see in Norway? Some features of the country
It should immediately be said about the price policy of thecountries. If you really want to go to Norway without spending a lot of money, then you have to refrain from rash purchases - Norwegian prices are far from pleasant. Of course, small souvenirs you can buy, but it is desirable to not even think about how to bring home the Norwegian alcohol. Since Norway - is a northern country, foreigners often come here in droves to rest at the ski resort. Individual tourists practically does not happen, except that "the four northern capital" in the guided tour.
The main attractions of NorwayWe settled, of course, in the largest cities - Oslo, Bergen, Trondheim and Stavanger. Here is a list of the most popular attractions of the capital of the country of fjords:
Royal Palace;
The Norwegian Parliament;
Cathedral;
Norwegian National Theatre;
Grand Café;
Akershus Fortress.
If you are interested in history, it is advisable to also visit the city's museums: the Kon-Tiki, Fram, Munch, the Viking Ship Museum and the National Art Museum.
Details of the organization of tours
The process of consideration of documents for opening a visausually it takes at least a week, sometimes - for longer. During the tour, you will be in complete safety: in Norway is very low crime rate, so you can not worry about their belongings. Tour cost, both basic and complementary will depend on the number of people in the group. On average, your trip will cost you 270-600 dollars if you do not order a large number of optional excursions and purchased smoked fish for the year ahead. The ideal length of a bus tour to Norway - 10-15 days, but you can choose a shorter tour for a general acquaintance with the country.
Photos of bus tours in Norway