Coast of Norway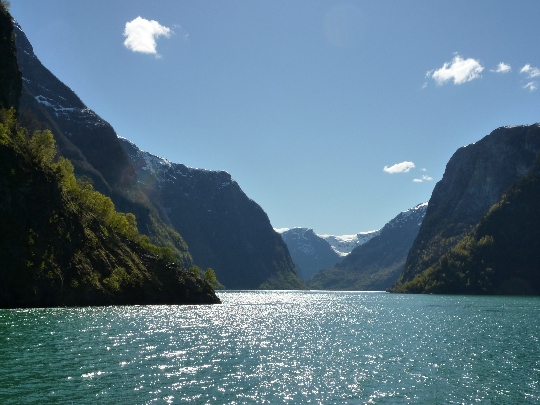 Coast Norwegian fjords encircle the picturesque and secluded coves. In addition, here you are waiting for clean lakes and rivers.
Norway resorts on the coast (the benefits of rest)
North Coast of Norway offerstravelers go hunting for crabs and whale safari, kayaking, diving; West Coast - admire the fjords by ordering this boat or ship, go on diving trips or river and sea fishing, sign up for courses in the passage of one of the summer language schools; and South Coast - go yachting, and see a large collection of minerals in the Mineral Park, visit hundreds of islands, famous for fishing opportunities, as well as stay on a secluded beach on the islands.
Special attention is given to the divingNorway offers to make a dive on wrecks, along cliffs or among algal overgrowth. For example, be sure to explore the flooded village Lyugnsteylsvatne lake.
Cities and resorts on the coast of Norway
Oslo: here should visit the beaches Huk Paradis bukta (apart from swimming there you can rent a catamaran, go rollerblading or biking equipped paths, play beach volleyball on the court, to buy soft drinks, snacks and ice cream in the relevant kiosks) and Inquerstrand (in addition to showers and toilets, it is equipped with a barbecue area, the descent into the water for wheelchair users), in the Viking ship Museum, the park "Tusenfryd" entertainment (necessarily ride on "Speed ​​Monster", take a dip in the swimming pool, take a look at the horrors of the cave and darkroom "Wild West "), at a music festival" Norwegian wood ", see the Akershus fortress, St. Olaf and more than 200 sculptures in Vigeland park.
Stavanger: tourists are advised to go to the Geopark Magma, a waterfall Svandalsfossen, visit the Museum preserves, see the monument "Swords in rock", get acquainted with the history of the ancient Norse gods, put on the Viking armor and explore a collection of objects found during excavations in the Archaeological Museum, relax on Sulastranden beach (there to swim and sunbathe, ride the kite and wind surf).
Bergen: the city offers to take part in the festival of jazz music "Night Jazz" and the International Bergen Festival (held in late April - early May), visit KODE museum, house-museum of Edvard Grieg and Bergen Aquarium (there are more than 70 aquariums with sea fauna collection and hosts a variety of shows), a ride on the funicular Fløibanen, a tour of the national park Hardanger fjord, to spend time on Helleneset beach (its characteristics: rocky shore, sandy bottom, the presence of a waving the Blue flag, showers and toilets, grill areas, desks and shops, a children's pool and a shopping kiosk).
Resting on the Norwegian coast, you will be able tosee the Northern Lights, take a cruise to the North Cape, catch as catch trout, salmon and other fish, admire the numerous waterfalls, enjoy a relaxing holiday on the sandy beaches.
Photo