Education in Norway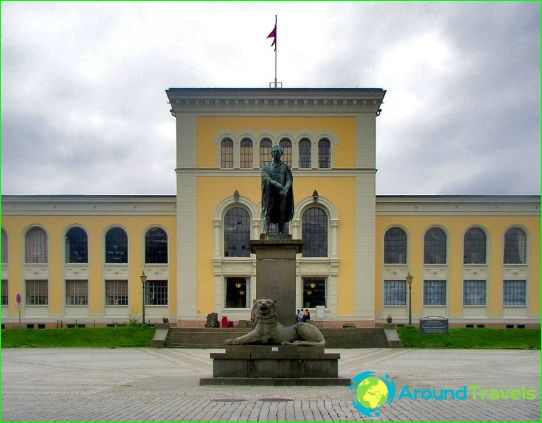 Every year in Norway is coming more and more foreign students to study in local schools. What are the advantages of education in Norway?
Norwegian degree is highly regarded throughout the world;
A free opportunity to study at universities in Norway;
Reasonable room rate, food and medical care (the head of all these student organizations at Norwegian universities);
Ability to pass a paid internship in Norway and abroad.
Higher education in Norway
To enroll in a Norwegian university, it is not necessarytake the entrance exams - schools carried out a competition of school certificates. But future applicants must be fluent in English (it is necessary to document, provide a certificate from TOEFL / IELTS-test results).
Get higher education in Norway, you can inuniversities and public colleges. Universities are essentially research and development centers, and colleges a lot of attention is paid to in-depth study of subjects related to their future profession.
Education in universities conducted in Norwegian,which can be free to learn on courses at educational institutions. The courses (duration - 2 semesters) learn not only the language, but also the history, culture, traditions, political and social life of Norwegian society.
Those who wish to study in English andthen work on the international level, it is advisable to go to the Norwegian School of Economics and Business Administration and the Norwegian School of Management.
Online education
Get education in Norway, you can online,thanks to Internet technology: lectures, seminars and examinations are carried out electronically. Students who are learning remotely, receive the same knowledge as the students on full-time education. They go into your account by entering username and password, where they are available:
Video lectures;
Educational materials;
Contact teachers and classmates;
Technical Support Center.
Working while studying
During training, foreign students are allowed to work no more than 20 hours a week, receiving for this work permit.
Business education.
You can go to business school, if desired. IBA-education is available for 2 years or for 11 months (it depends on the selected program). For example, you can enter the "Handelshoyskolen BI" in Oslo.
As business schools are private schools, the training of them - paid (about $ 15,000 for the entire course).
Having a Norwegian degree, you can become a teacher, cultural activist, public servant, a doctor, a scientist ... And most importantly, you can easily find a job abroad.
Photos schools in Norway