Activities in Norway in February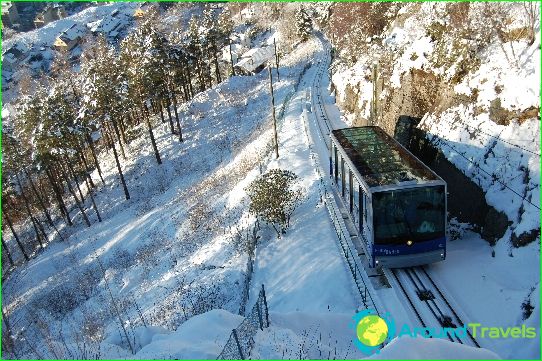 February is one of the coldest monthsin the year. In the northern part of the state continues to be the temperature at -20C level. In the center of Norway's becoming a little warmer. In the western and eastern parts of the minimum temperature is about -5C. The weather in February can not please tourists: low temperatures, strong penetrating winds and frequent rainfall. However, if you wish, you can arrange a guided tour to Norway, giving preference to the ski resorts.
Holidays and festivals in Norway in February
You want to enjoy the rich culturalleisure? When planning a vacation trip to Norway in February, you will have this opportunity. So, what momentous events occur in the last month of winter?
1. In late January - early February in Tromso Northern Lights Festival held annually. At the festival focuses on the natural phenomenon, namely the northern lights. All guests of the festival can enjoy interesting art exhibitions and concerts.
2. At the beginning of February in the Kristiansund Opera Festival is held, allowing many people to attend concerts and visit art exhibitions.
3. Over the last few days of February in Svalbard polar jazz festival is held. This event is unique, many people from different countries come to the northernmost part of the world, namely in Svalbard.
4. February 21 all the locals celebrate a national holiday: Birthday of King Harald V.
Shopping in Norway in February
If you are planning a holiday in Norway in February, youYou will be able to enjoy shopping and buy the original stuff, special gifts. It is important to note that the best city for shopping is the capital, Oslo. So, what can bring the tourists?
1. National souvenir Norway - figurines of trolls that are best to buy a pair.
2. All that has to do with the Vikings - figurines, souvenirs, toys, stylized arms.
3. Products from deerskin. You can buy the souvenir market, reaching a significant savings, but it should be prepared for the poor quality of the fur.
4. Norwegian knives made from deer antlers.
5. Norwegian runes for divination and meditation.
6. Scandinavian decorations, which are created based on the Vikings.
7. National toys: dolls, moose wearing a sweater.
8. Thick sweater, mittens and a hat in the Norwegian style, characterized by a perfect composition, allowing to warm even in the coldest winter.
9. Products: smoked fish; venison; Gulbrandala cheese for cooking which uses goat's milk; Candy lakris other than bitter-salty taste; aquavit with the addition of anise, coriander or dill.
Photos holiday in Norway