Activities in Norway in October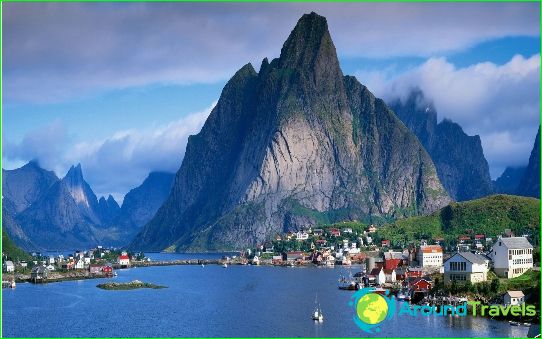 October is the month, which is absolutely notbe able to please the weather. Conditions deteriorate rapidly. The average monthly rainfall of 240 millimeters, so can not do without an umbrella. In September, the air can be warmed up to 11 - 15 degrees, and in November to only 5 - 7 degrees. Thus, in October there is a significant reduction in temperature, which can be noted and tourists. The number of rainy days increase. Despite the rapid deterioration of the weather, the journey can please really.
Holidays and festivals in Norway in October
Comedy Festival in Oslo attracts many people,who wish to discover the variety of genres of comedy. The festival is stand-up comedy, street theater, musical, cartoon. Many activities are included in the program, taken hold in the English language is international.
In Lillehammer in October Festival is heldDolaJazz, which is characterized by modesty and minor scales. Concerts are held in the chamber atmosphere. For more than 30 years DolaJazz coming jazz bands and jazz fans. The festival allows young Scandinavian artists that differ astonishing talents, find admirers. On the day it decided to conduct several concerts. DolaJazz traditionally accounts for mid-October.
On October traditionally endsInternational Film Festival in Bergen. Each year, the program includes more than a hundred paintings from around the company. Everybody can see the documentary and animated films, art films, which differ in a fascinating story.
In Oslo in late October starts the sound festival. For six days, everybody can visit about 300 speeches groups who come from different countries of the world. Each group happy high-quality, beautiful music. No matter what your musical preference, you are sure to find those activities that might be interested in this.
In Norway, in October, you can enjoy your holiday! Despite the bad weather, you will have many opportunities for a busy hanging out!
Photos holiday in Norway