Drinks in Norway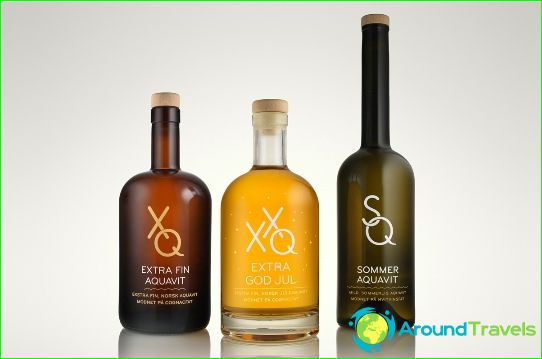 Country trolls and fjords, Norway nicesurprising purity of nature and the streets, transparency and suitability of any water and thorough approach of its inhabitants to power issues. That is why food and drink in Norway is particularly popular with people who are accustomed to the serious approach to solving problems, even frivolous.
Alcohol Norway
Customs regulations importation of alcohol in Norwayvery strict. Per person over 18 years old are allowed to have no more than a liter of spirits and as much wine or two liters of wine and beer. This is shared with the country, given that the Norwegian alcohol in local outlets rather expensive. Buy liquor stronger beer for degrees is possible only in specialized shops, the standard bottle of vodka in them would cost at least 50 euros (the price at the beginning of 2014). A bottle of dry red wine of medium quality will require to pay about 20-25 euros, and for the can of beer - $ 5. Prices in restaurants and bars and at all beyond, and therefore buy in duty-free solution to trafficking in a country of strong drinks norm in the case of Norway - it is quite advantageous.
Norway's National Drink
Self-respecting potatoes used Norwegians favoritevegetable and alcohol for the production of the main "dish". Norway's National drink called "Aquavit", which translated from Latin means "water of life". Potato alcohol strength up to 50 degrees for a long time insisting on the collection of herbs and spices, making it acquires a brownish color or shade of yellow.
Most Norwegian among Scandinavian aquavitIt has the prefix "Lignier" in the title. It means that the drink ... crossed the equator twice. For this cherry aquavit barrels loaded on ships which followed in the southern hemisphere and it is desirable to the shores of Australia. The movement drink incorporates cherry and woody notes is particularly velvety taste "aquavit-Lignier". Eat real Norwegian aquavit is preferred in heavily chilled pure form.
Alcoholic Drinks in Norway
In connection with the specific policy in respect ofalcoholic drinks, all alcoholic beverages except beer in Norway are subject to sale only in shops Vinmonopolet. These are special outlets, state-controlled. They are only in the cities, and their opening hours are very limited. On weekends and public holidays sale of alcohol in Norway is not conducted.
Photo