Snow season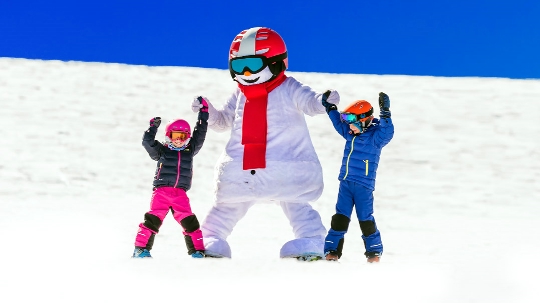 They say that in the Norwegian first get up on skis, let alonethen start walking. And it is easy to believe, because one of the first modern ski prototypes originally found here. At the same time Scandinavian ski resorts are closer to us than the Alps, while in no way inferior to the level of service, and the ski season is very long.
The three largest of them - and the Norwegian TrysilHemsedal and Åre Sweden - SkiStar included in the system that has many advantages: it is possible simultaneously to book accommodation, ski passes, ski school lessons and get a visa support. Moreover, snow guarantee here! Resorts are equipped with a powerful system of artificial snow, and if the weather let you down, it did not prevent skating. Well, if you suddenly happen that the slopes will not be ready for your arrival, you will return the money paid for the holiday! From the most relevant advantages - 10% discount on ski passes and a 20% on training for bookings skistar.com until 15 November.
The largest resort in Norway - Trysil. It is located at the foot of the mountain on which laid a lot of trails, and climb to the top can be a family, and then everyone will choose the right track. Hemsedal - the country's largest vertical drop and a unique opportunity for freeride, downhill and another 6 km in length! Breakfast Resort Orewa 2019 will in Alpine skiing World Cup. Especially Ore like gourmets - they are attracted by the presence of fine restaurants. All three resorts have snow parks - for both professionals and beginners.
Accommodation can be selected to suit all tastes and budgets. Many of the houses and hotels are located in the area of ​​ski-in / ski-out: You can move down the slope straight to the door of your cottage or hotel. At first lifts in the middle of the living area are puzzling, and only then you realize that they are made in order to gain the necessary speed and get to your destination and go really is where: apres-ski program includes restaurants, bars and discos and a SPA-zone.
And, finally, the youngest skiers and snowboarders. Children already love the snowman Valle, which has become a real symbol of SkiStar resorts. A little bit funny, but very good-natured, he spends with the kids all day long. Holds competitions, teaches kids take the first turns on the slopes, plays and even rides a surfboard in the water center of the resort! This season, he has prepared a special gift for bookings until 15 October navremya family weeks "Visiting Valle" from 11 January to 11 February to children 6-7 years old are free of charge ski school, equipment and ski pass.
Enumerate all things to occupy themselves duringholidays at SkiStar resorts, for a long time: it's dog sledding, and snowshoeing, ice climbing, water parks, events, quests, concerts, gastronomic pleasure ... But even if after a day on the slopes of the forces will be only out to lie not move, it's worth it! Regulars say with a smile, that a few hours of sleep, held here, will go for the whole day of rest at home.
Photo