Oman Coat of Arms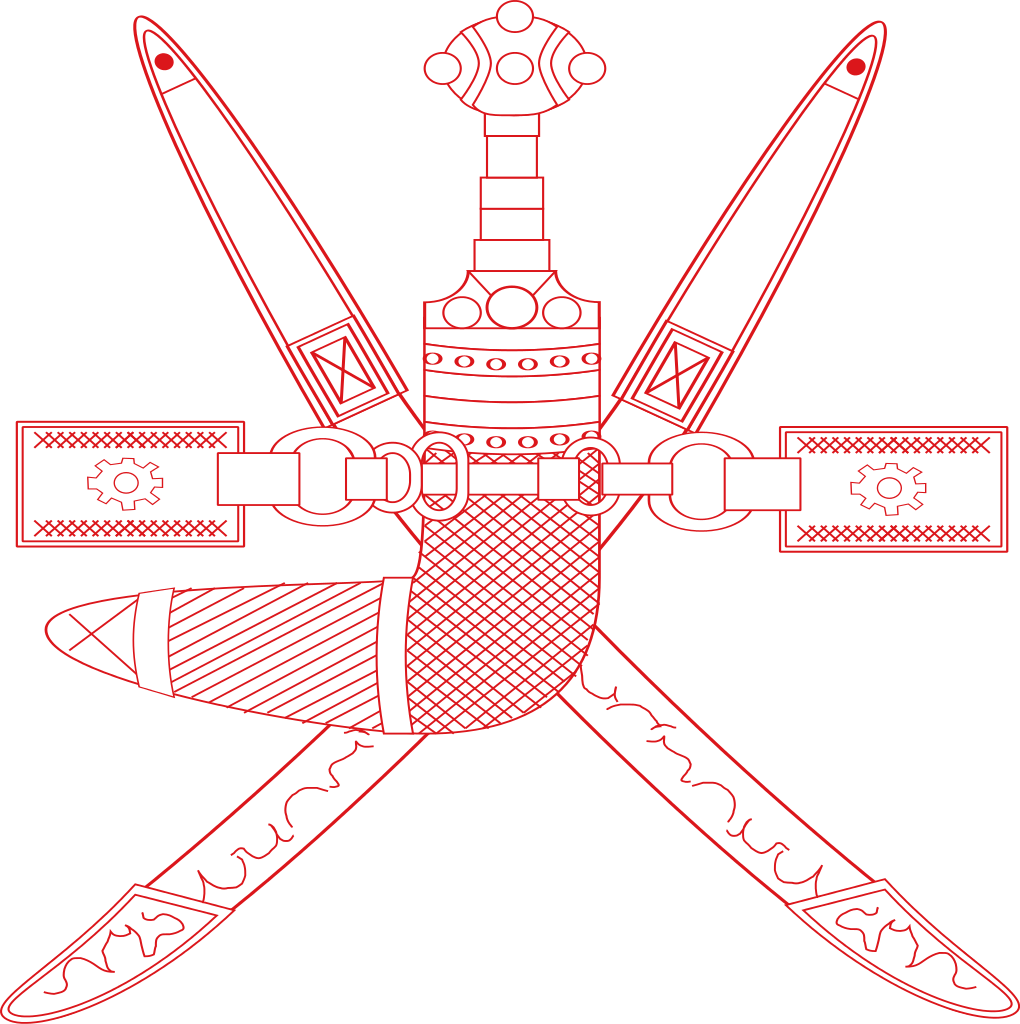 Connoisseurs of heraldry the mere sight of the mainthe official symbol of a particular state can tell a lot about his policies and political aspirations, the economy and culture. Coat of arms of Oman, the first image that appeared in the middle of the XVIII century, one of the most militant in the history of the countries of this small planet.
Cold weapon - a symbol of strength
Emblem composition is simple and uses a minimal number of elements:
two crossed swords with each other;
Khanjar - traditional Arab dagger;
belt details, which was worn weapon.
The color palette of the country's main character -monochrome image is selected for a single color - scarlet, which is reminiscent of the color change of the metal by quenching. Such a choice of the main elements of a national symbol is due to complex political and economic situation in Oman, the desire of the authorities to demonstrate the strength and commitment to the defensive line.
Traditional weapons
Khanjar refers to traditional coldweapons in the Arab countries. The coat of arms of Oman, he has covered, and Case has a pronounced curve shape. Blades are not visible, but it is not such a sharp bend, like a cover. In reality, this weapon looks very nice, as forged by hand.
Its main role - from the enemy, sodouble-edged blade is made, and the length can vary, short Khanjar can act as a dagger, the longer - the sword. In addition, he is one of the main elements of the country's coat of arms, and it is present on the national flag. And one of the richest collections of this kind of national bladed weapons stored in a museum in Muscat.
In earlier times such weapons wasan integral part of the national dress of Omani men. Without it, the indigenous people of Oman in fact it was impossible to appear on the street. Today Khanjar wearing tradition preserved only in the countryside, in the city as they are returned in the men's attire during important public holidays or family celebrations.
Another type of cold steel that was usedearlier inhabitants of the country, - a sword. In their production, local craftsmen have made great strides, and forged the weapon has two advantages - it is dangerous in the battle and beautiful.
Widespread in Oman received a sword dance - a peaceful demonstration of this strength. To participate in the dance, and invite prominent politicians coming to Oman for official purposes.
Photo