Panama Airport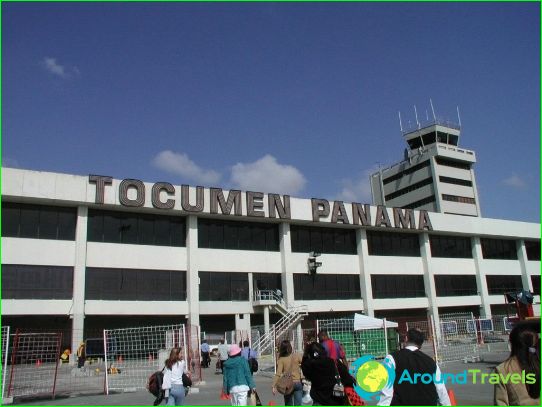 Panama's Tocumen Airport servicecapital of the state of the same name, is one of the fastest growing airports in Central America. It is located approximately 25 kilometers from the city center. The airfield has two runways, their length is 3050 and 2680 meters. Since the flights are not only in the continent but also in other continents, airport runways bands are very loaded. It flies to Denver, Houston, Dallas, Miami, Toronto, Atlanta and other cities of the continent. Intercontinental flights are directed to Paris, Barcelona, ​​Amsterdam, Frankfurt, Lisbon and other cities.
Every year served about 7.8 million passengers.
Expansion
Tocumen Airport has developed a long-term expansion program, which includes 3 stages:
Step 1. passenger terminal building was expanded in 2006. Besides increasing the number of departure gates, to 28. It has been equipped with modern equipment to improve the quality of services. Also, the cargo terminal was expanded.
Step 2. The second phase of the expansion was launched in autumn 2009. It consisted in the construction of the new terminal, which is connected with the existing freight and passenger terminals. The new terminal is equipped with 12 additional departure gates, at the same time it can serve the Airbus A380. This phase was completed in early 2012.
Step 3: The third phase started in 2012. His plans include the construction of one of the passenger terminal, runway, parking, a new road to the airport. Stage is scheduled for completion in 2016.
In total, all the stages of improving spent more than 860 million dollars.
services
Panama Tocumen Airport is ready to ensure a comfortable stay in its territory. There are café and restaurants, ready to feed the hungry visitors.
Also, the airport offers a number of comfortable lounges, and there are separate VIP-lounges for business class passengers.
On the territory of the terminal area is a spacious stores, which allows you to buy various goods - perfumes, souvenirs, food, drinks, clothing, etc.
For all passengers at the airport operates a medical center which is ready to help those in need.
In addition, here you can find ATMs, banks, a post office, a luggage room, etc.
Getting there
Near the bus stop is located on the exit of the airport. On the bus, in about an hour, you can reach the city center. The cost of the trip will cost about 25 cents.
Also, the city is always possible to get a taxi and parking are located near the exit of the terminal.
Photos of Panama Airport