Panama Capital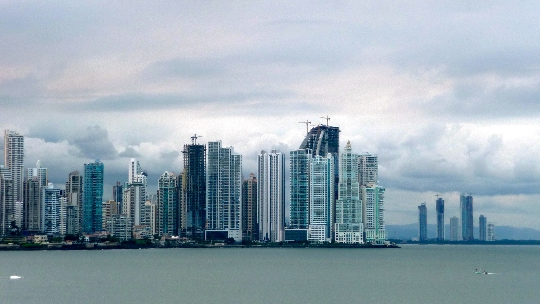 Few cities can boast the world thatknow the exact founding date. The capital of Panama is widely noted that solemn event every year on August 15. That same day, in the distant 1519, Pedrarias Davila founded a settlement, which later was to become a major trade and economic center, and purchase capital status. However, the name of the state and its main center of the same, so sometimes there are misunderstandings and incidents.
Time travel
During its long history the city has survived Panamaa lot of unpleasant moments connected with nature, but above all, to human activity. In 1671, for example, the famous Henry Morgan almost destroyed the city, first robbing the locals, and then threw a fire. Survivors citizens Panama revived, but in a new place, seven kilometers from the conflagration. On the map the area, and today you can find a place where the ruins of the first Panama, tourists, pilgrims come there.
Of great importance for the development of the city wasconstruction of the railroad and the Panama Canal. First, significantly increased the number of inhabitants of the capital, and secondly, it became more than travelers who have played a role in the development of tourism business and social infrastructure.
Natural attractions
Main picture that tourists take away from Panama,this is not the panoramic views of the city or the architectural structures, namely natural beauty. Many guests have a list of unique places that are worth a visit, among them: the National Park Soberaniya; Taboga Island; beaches in the style of "Bounty" with white sand and azure ocean caressing rather two oceans; Panama aquarium.
Soberaniya - one of the most famous in the worldPark, is a unique natural area. This national park is home to thousands of birds, including those that are on the verge of extinction. Among the most interesting representatives of avifauna may be noted sunbittern Guiana and harpy. Thousands of bird lovers from around the world gather in the park to explore, observe and admiring the beautiful sight.
Tourists are given the opportunity totraveling alone through the park, you need only be armed maps and beacon. Relaxation organized camping, and fishing will allow the time to brighten up.
Photo