Paraguay Traditions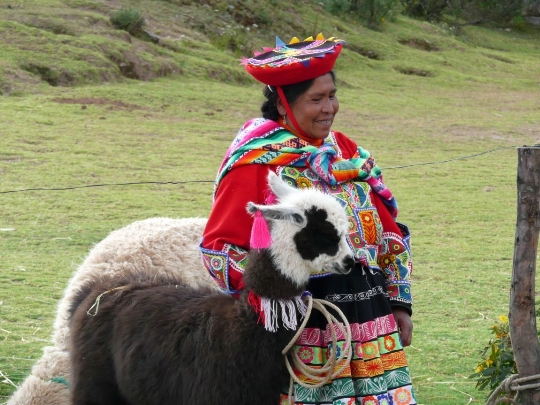 At the heart of South America call it smallstate, squeezed on three sides by Brazil, Argentina and Bolivia. In contrast to the neighbors, the country has retained as a second official language of the Guaraní - indigenous people, whose ancestors met here in the XVI century, the Spanish colonizers. That customs Guarani Indians of Paraguay were the basis of traditions, to respect and today the locals.
The whole world - theater!
This catch phrase fully reflectParaguayan character. A certain theatricality and artificiality shines through in his every action, and therefore the process or ceremony mean to them is much greater than that obtained in the end result. With this in mind, do not believe every word the lady hit on a local resident, for example, or hope for punctuality or guide wire. Slow pace of life - it is generally a special tradition of Paraguay, which faithfully observe the old and small.
And yet, the locals, the bulk offriendly and genuinely want to help the confused and lost tourists. Referring to them for help, you can count on the active part. However, it should be at this in mind that the information is not always reliable.
On clothes meet
This is the approach practiced by the Paraguayans,Commending the person at the meeting or acquaintance. Conservative traditions of Paraguay in terms of wardrobe even became the subject of jokes residents of neighboring countries. It does not welcome the appearance of an adult in a short skirt or shorts in a public place, and the church and all dress up as a wedding or the theater. Sportswear is Paraguayans have a special sign of poverty and low social status, even though young people are more likely to put on it by virtue of convenience, and in accordance with the fashion world trends.
Useful things
Do not try to find a decent local cafe tea or coffee. Paraguay Traditions prescribe drinking mate and only here serves cooked according to the rules.
Handshake - the main form of greeting between strangers. Hugging and kissing are permitted to communicate only with the closest friends or relatives.
Do not resent neglect seller in the shop,which is quite a long time talking to a local resident, forgetting their responsibilities. Most likely these two - the family, and therefore is unlikely to part, not knowing all the latest news about the members of a family to each other.
Photo