Airports Peru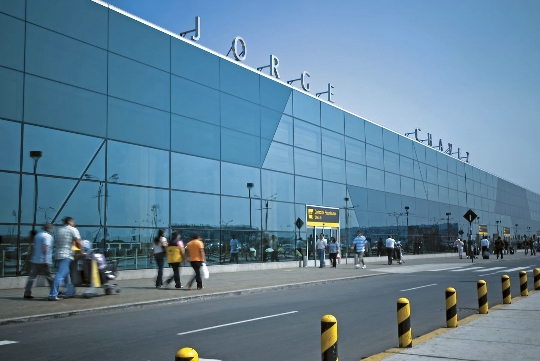 Several dozen airports provide Perureliable transport links between the outlying regions of the country, among which occupy a large part of Alpine. For tourists traveling to the South American country, are of particular importance in international air harbor, where the planes are coming from distant lands.
Direct flight from Moscow to Lima is not possible,but with changes in the ancient land of the Incas can be reached on the wings of a few Europeans: in Amsterdam, Madrid, Paris or Frankfurt. In any case, it will stay in the air for at least 16 hours depending on the selected route. When departure from the country charged airport tax - from $ 5 to $ 30 for domestic and international flights respectively.
International Airports Peru
The right to receive aircraft from abroad haveseveral airports in the country, among which air gate of Lima and Cuzco - the most famous foreign tourists. Not all of them work with international airlines, but may be of interest in terms of domestic air travel:
Air Harbor in Trujillo in northwestern Peru. The city where the airport is located, is the third largest in the state.
Airport in the far north-east in the Talara area connects with Lima.
At 27 kilometers from the Chilean border in the extreme south of the airfield is Santa Rosa.
Vignetta Airport in the north-east is the starting point for exploring the dzhunglyam.Otsyuda go to tours of the Amazon rainforest and the city of Iquitos.
Iberico gates are important for those arriving at the resort of Mancora Peru. From here the Lima daily flights.
The lake Titicaca is situated airfield Inca Manco Capac. The airport is connected with Cusco, Arequipa and Lima by regular flights. His "Vzletka" - one of the longest in Latin America.
metropolitan area
Peru Lima Airport was built in the middle ofthe last century, a dozen kilometers from the city center. Last renovation has allowed this air harbor to win the 2010 title of the best on the continent. The infrastructure includes a food court and waiting VIP-halls, shops and souvenir shops, a four star hotel and spa, currency exchange and car rental.
Transfer to the city taxi service support,which can be ordered in the arrivals area at the specialized stand. Under construction metro line will in the near future to get from the airport to the capital of Peru is much faster and cheaper.
On the airfield accredited by many European and American companies, and LAN Peru national carrier serves many flights within the Western Hemisphere.
The treasures of the Incas
Air Harbor Cuzco is located closer to the otherMachu Picchu and other tourist attractions, the remaining from the ancient Inca people. In addition to local flights of aircraft on its landing field side from neighboring Bolivia.
Photo