Airport in Manila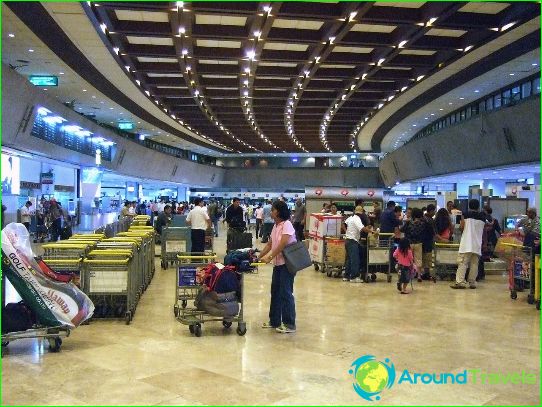 Airport in Manila
The largest international airport in the PhilippinesManila is named after Ninoy Aquino - former Philippine senator. The airport is located 12 km from the city Manila. It is a major hub for all air carriers of the country.
In 2012 milestone of 30 million, was madepassengers, while 31,558,002 passengers were handled during the year. Accordingly, such large figures confirm that the airport in Manila is one of the busiest among Asian airports.
In recent years, the airport regularly takeslower line version of Skytrax. This is due to the large flow of passengers and the low capacity of the terminal, as a result of reduced level of comfort.
Terminal 1
Terminal 1 was put into operation in 1981, while its capacity was about 4.5 million passengers a year.
Currently, the terminal serves mostairlines from around the world. Due to continuous overload terminal comfort and low reconstruction plan has been developed. All work must be completed by the end of 2014.
Terminal 2
Terminal 2 was put into operation in 1999. It serves domestic and international flights of Philippine Airlines airline. At the moment capacity of the terminal is about 7.5 million passengers, is scheduled to increase to 9 million.
The terminal is ready to provide its passengers with some services, such as cafes and restaurants as well as shops duty-free.
Terminal 3
Official opening of Terminal 3 was the summer of 2008of the year. The process of construction of the terminal has been highly controversial and problematic, constantly putting the postponement of the terminal. Its construction took 11 years.
The terminal is ready to serve about 12 million passengers a year.
This modern building offers much more useful services to its passengers - a large area of ​​shops, various cafes and restaurants, a large number of information boards, etc.
Also with this terminal it has access to a large parking lot for 2000 vehicles seats.
Terminal 4
The oldest building of the airport in Manila, was built in 1944. The terminal is designed for domestic flights, but here regularly conducts international flights AirAsia Zest.
Photos Manila airport