Coat of arms of the Philippines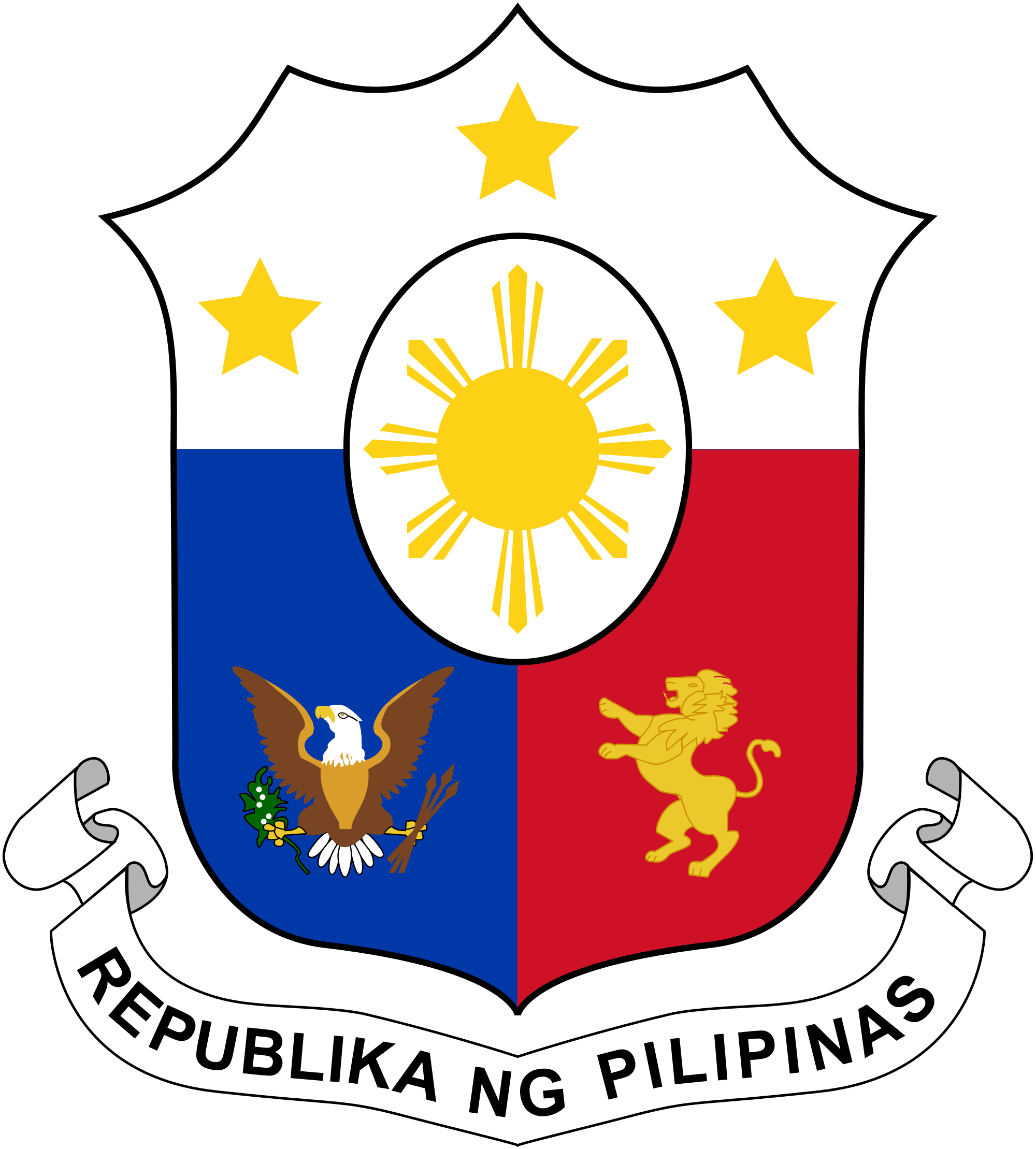 Coat of arms of the Philippines was finally adopted and approved in 1940. It has many unique historical character.
Brief description of the coat of arms
Philippines coat of arms is a shield with the imagesun inside. From the sun comes eight rays - a sign that in the Philippines there are eight historical and administrative areas. At the top of the white part of the coat of arms are three stars (five-point). They represent the three largest island groups of the Philippine archipelago.
Bald Eagle is originala reminder of the colonial past of the country. The blue part of the coat of arms is another image - lion rebels. This is - a sign of the former Spanish domination over the country.
Historical stages of development of the Philippines Coat of Arms
Colonial sign Manila.
Spanish Coat of East India Company.
Coat of arms of the Philippines as a red triangle.
The coat of arms that existed during the years 1900-1935
Commonwealth Coat of Arms of the Philippines in 1935-1942 gg.
Coat of arms of the Republic of the Philippines (until 1945).
The modern arms.
This diversity is remarkable coat of arms of the Spanish East India Company. Philippines once were part of the possessions of the East Indies, and administered directly from Madrid.
The first coat of arms
The first coat of arms was approved by the Philippine moreSpanish King Philip II in 1596. It depicted a castle on a red background, was placed in the bottom field and dolphin lion that holds in paws weapons. Above the shield he had a crown. The original version of this coat of arms was approved by a special royal decree, but over time the image of the emblem constantly changing.
Further development of the emblem
Since the late 19th century as a result of politicalinstability in the country, the image of the emblem is constantly changing. All of them were not heraldic longevity. This is due to the fact that many Filipino leaders do not have a consensus on what should be the country's coat of arms.
During the American occupation of the Philippines coat of armsI had a lot of elements of the American heraldry. Hence, there was an eagle - an American icon. The presence of the American character was unchanged until 1935. During the Second Republic views the emblem was again revised, finalized only in 1940 and is secured by applicable law.
Photo