Education in the Philippines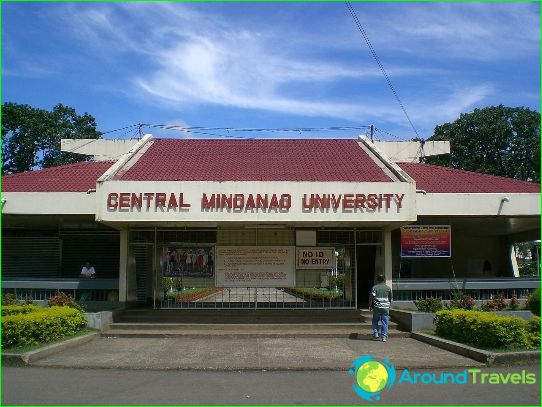 In the Philippines European students are not very popular, but in Asian countries is considered prestigious to study in Philippine universities.
Getting an education in the Philippines has the following advantages:
Affordable tuition fees;
Superior level of education (the US model);
The ability to study in English;
Ability to pass practice and training in the large metropolis of Asia - Manila.
Higher Education in the Philippines
For admission to the University of the Philippines need to pass an entrance NSAT-test (National Secondary Achievement Test).
Important: The academic year in Philippine schools lasts from June to March.
You do not know where to do it? Look to the University Adamson, College of Law, College of Business Administration. Studying at the University of Adamson, students will learn the various programs (bachelor's, master's and doctoral). Students who show themselves from the best side, can count on a scholarship. Since the University is in partnership with the leading Philippine companies, many students are there practices and get a chance to find a job after graduation.
Many Philippine universities provide the opportunity to attend graduate school and study for the MBA-program (to get an education here can be 2-3 times cheaper than in Europe or Hong Kong).
Language classes
Making a choice in favor of learning English, students will be able to combine their studies with leisure and excursions.
With regard to teaching staff, all the teachers - native speakers from New Zealand, Canada, USA, UK.
Filipino language centers offer a variety ofprograms for both adults and children (during recess and standard courses, business English). In addition, they allow you to combine language acquisition with diving, surfing, golf, trekking.
Working while studying.
Foreign students are allowed to seek employmentwhile studying. They can easily find a job in the tourism business, for example, a guide, a guide, scuba diving instructor (the main condition - good command of the English language and the presence of certain skills).
Getting education in the Philippines, you immerse yourself in an English-speaking environment will be able to combine study with a holiday in the tropics (warm sea, all year round, summer, white beaches).
Photos schools in the Philippines