How to fly from Manila to Moscow?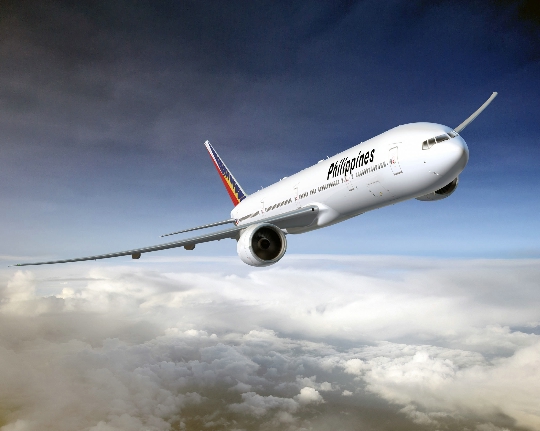 On vacation in Manila you could walk along thedistrict of Intramuros, go on excursions to Santiago the XVI century, to see the Manila Cathedral, the Coconut Palace and the Cathedral of St. Augustine, visit the Butterfly Park, the museum Rizal Shrine and the Rizal Park, try their luck at the Casino Pilipino Pavilion, have fun in night clubs "The Verve Room "and" the Infinity ", diving in the Apo reef, canoeing on the river Pagsanhan? But now you want to learn the details of the return trip?
How to fly from Manila to Moscow?
The capital of the Philippines and Moscow shared the 8200 km, but the flight will have to allocate at least 14-16 hours, because by this route does not have direct flights.
If you are interested in price, the 35,500 rubles - the average cost of an air ticket Manila-Moscow (May tickets on this route can be bought for 25,600 rubles).
Flight Manila-Moscow with connections
Stops on the way to Moscow, you can do in SeoulDoha, Guangzhou, Beijing and other cities (the trip can take up to 37 hours). Return to Moscow could take 30.5 hours (before boarding the plane for 2 you will allocate 15.5 hours), if you fly via Singapore ( "Singapore Airlines"), 18 hours (on the dock will be allocated 4.5 hours) - through Shanghai ( "China Eastern Airlines"), 23 hours (wait 2 flights you about 9 hours) - in Seoul ( "Korean Air"), 31.5 hours (before the departure of the aircraft 2 you will have 16 hours) - through Bahrain ( "Gulf Air"), 36 hours (on the dock will be allocated 19 hours) - in Tokyo ( "Japan Airlines", "S7"), 32.5 hours (2 on board the aircraft, you ascend on the expiration of 16 hours after take-off 1) - via Abu Dhabi ( "Etihad Airways").
Choose a carrier
Fly to his native land you will be offered on Boeing777-200 Embraer 190, Airbus A 340-300 and other aircraft owned by the following companies: "Philippine Airlines"; "Dragonair"; "Cathay Pacific"; "AsianaAirlines".
Flight from Manila to Moscow is carried outNinoy Aquino airport (MNL) - It is located 7 km from the central part of the city (by bus or train Metro-Rail Transit). The airport is equipped with cafes and restaurants, duty-free zone with shops, medical center, storage room (here you can drop your bags and garments), bank offices, airline offices. Important: if you depart you will be asked to pay the airport tax (domestic flights - $ 5, international flights - $ 20), but with children up to 2 years, this fee is not charged.
What to do in an airplane?
In flight, it is recommended to sleep, and thenthink about whom to bestow gifts purchased in Manila, in the form of a mango, pearl jewelry, cosmetics, original totems, figurines of metal, bones of animals or wood products from coconut (butter, jam, shampoo), rum "Tanduay", products made of coral , shell, reptile skin, electronics.
Photo