Taxis in the Philippines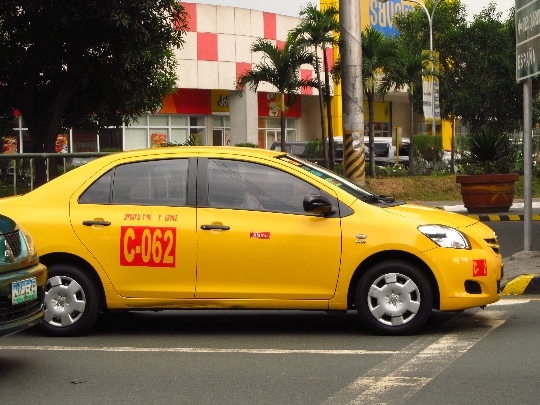 Taxis in the Philippines - a rather popular formtransport. As usual, everything has an explanation. The fact that travel prices are so loyal to tourists and locals, that abandon the taxi companies service simply no reason. Taxi drivers - courteous honest people who want to make a trip to their customers comfortable and convenient in every way. Sometimes locals use to travel jeepney (analogue of Russian minibus). But the 40-degree heat simply did not leave any chances to reach your destination in good condition. Therefore it is best to use a taxi.
Features a taxi in the Philippines
Taxis in the Philippines has its own characteristics, which are no longer surprised by the locals, but very interesting tour. Taxis are divided into several types:
"Yellow" taxi. Most often yellow machines have improved comfort. Such machines are to public services taxi.
"White" taxi. Typically, these machines do not look too appealing, and go, respectively, in the same way.
If you catch a taxi on the street, you need to payattention to the fact that the taxi driver when you reset the counter. The taxi driver can take you to pay more than what is indicated on the counter. If you see that the meter is not working or is not working properly, then the law can not pay for travel in general. But, if we proceed from the norms of human morality, then we can negotiate with the taxi driver that he was a little thrown off fares. Taxi drivers in the Philippines - is almost the poorest segment of the population. Each trip for them - this is an opportunity to earn some food for the family.
Taxi drivers are rarely asked to tip. However, if you want to thank a person, then he left for 5 or even 10 pesos for tea, will be a real gift. If you have problems with the taxi driver some disagreement over the payment, then you can complain to the police.
Prices for taxi services
Payment is made at the counter. It is believed by kilometers, which traveled by the passenger. Landing in a taxi will cost about 40 pesos. For every 300 meters of the path you will have to pay about 4 pesos. Today we know that the Philippine government plans to oblige carriers to reset prices for travel in a taxi and 30 pesos.
Photos taxis in the Philippines