Airport in Gdansk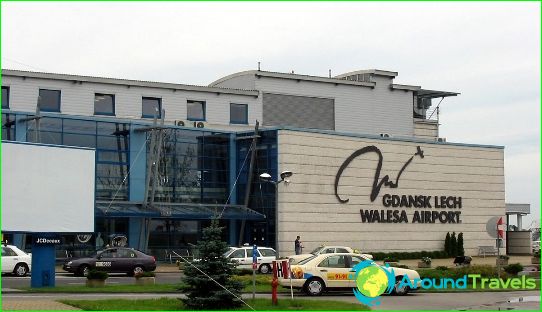 The international airport in Gdansk is namedFormer Polish President Lech Walesa. The airline is 12 kilometers from the city of the same name. Nearby are the town of Sopot and Gdynia. In addition, Gdansk is located only 176 km from Kaliningrad, so the Gdansk Airport is very popular among Russian tourists.
Runway airport reinforced asphalt pavements and has a length of 2.8 km. Runway airport capable of receiving aircraft with certain limitations.
The capacity of the airport about 3million passengers per year. These carry out regular air transportation budget European airlines RyanAir and WizzAir, as well as the Polish LOT and EuroLot, Norwegian Air, SAS and others.
History
Gdansk Airport was founded in 1974site of the former airport at Zaspa, near the village Rębiechowo. In 1997, the airport was reconstructed and put into operation a new modern passenger terminal building.
Its modern name Air Harbor received in 2004.
Tools and Services
Small-scale airport in Gdanskfully complies with the criteria laid down in the Schengen zone. It has everything you need for a comfortable passenger service: points of reference information, bank branches, currency exchange, post office, airline offices Ticket.
Outdoor cafe, restaurant, lots of boutiques selling souvenirs, jewelry and textiles. Car rental.
For passengers with reduced mobilityPossibility to organize maintenance and service meetings, equipped with special ramps for mobility in a wheelchair, a special car provided.
Transport
From the airport in Gdansk and from Kaliningradimposed a bus service company Ecolines. The ticket price in one direction is 500 rubles, the journey there and back will cost 900 rubles.
The train station in Gdansk regularly,with an interval of 20 - 30 minutes, bus service number 210 and 110. Also, the movement organized comfortable minivan AirportBus transport company routes which pass through the central streets of the city.
In addition, its services offering urban services taxi stand their orders are in the terminal building.
Photos Gdansk Airport