Katowice Airport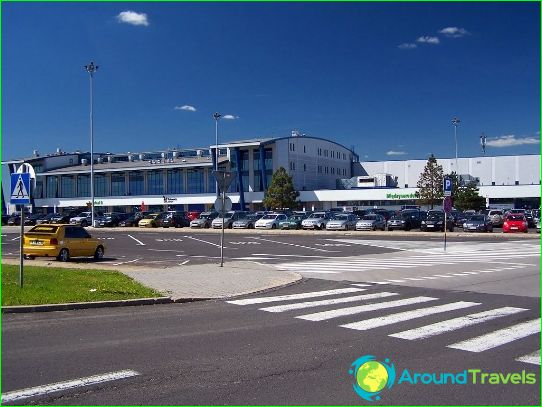 One of the largest airports in terms ofpassenger traffic in Poland serves the city of Katowice. Airport is located in Pyrzowice, about 30 kilometers from the city of Katowice. Every year served more than 2.5 million passengers. Hence, for the most part are sent flying to European cities, but there are regular routes to Asia and Africa. From the airport collaborate around 30 airlines, among which are the Ryanair, Tunisair, Wizz air, Lufthansa and others.
The airfield has one runway, its length is 2800 meters.
History
The history of the airport in Katowice starts in 40thof the last century. At that time, it was used by German military. After World War II the Soviet Army soldiers were stationed at the airport, and in 1951 the airport was transferred to the Polish Air Force.
The first civilian flights from the airport in KatowiceThey began to be implemented in the autumn of 1966. The first flights were conducted in Warsaw. A first international flight on Lufthansa held in Frankfurt in 1993.
In 2007 he was commissioned a new passenger terminal. In the future construction of the third terminal is planned and an additional runway, as well as the extension of the existing one.
services
Katowice Airport offers allthe need for expensive services. Hungry travelers can visit cafes and restaurants. Also at the airport, there are shops where you can buy various goods - souvenirs, gifts, food, drinks, etc.
For business class passengers at the terminal operates a separate waiting room, high level of comfort.
Besides working at the airport ATMs, banks, currency exchange, luggage storage, etc.
For passengers with children have a mother and child room.
Also on the territory of the terminal operating companies that provide cars for rent.
Getting there
From the airport to the city of Katowice, as well as othernearest settlements can be reached by bus. There are different routes, buses run regularly to the city center. The buses №83, 53 and 17 dovezut passengers to the city of Bytom and Mezhenchits.
In addition, tourists can always take a taxi, which is for a higher fee will take them to any point in the city.
Photos Katowice Airport