Airports in Poland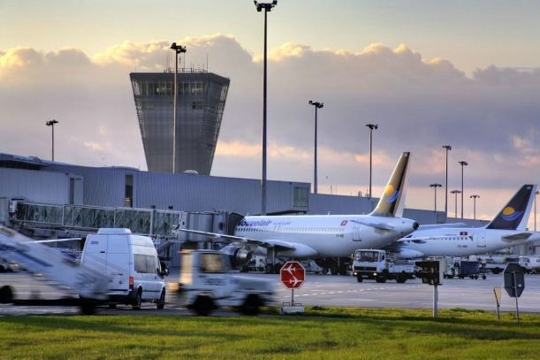 In Poland there are many airports thatsupport and convenient communication between the cities of the country and with neighboring countries. Russian tourists usually arrive in the capital, named after Frederic Chopin. Direct scheduled flights to Warsaw from Moscow performs "Aeroflot", and from the north to the capital, you can go on the wings of the Polish carrier LOT. The journey time is approximately 2 hours.
The international airports in Poland
The right to have foreign guests, in addition to the capital, the airport and other parts of the country:
In Gdansk on the fly fans recreationBaltic Sea - Sopot resort is located 10 km from the airfield. Seasonal flights to commit board Ryanair from England, Spain, Italy and Malta, and the constants are in the schedule Air Berlin, Finnair, Lufthansa, Scandinavian Airlines and Wizz Air in Berlin, Helsinki, Copenhagen, Oslo and dozens of other cities. Bus service connects Gdansk airport even with Sopot and Gdynia. Transfer possible and commuter trains.
Katowice Airport in the south-west is the seasonalschedule many flights in warm countries - Spain, Egypt, Turkey and Greece. Regularly here fly Lufthansa and Air Cairo from Frankfurt and Sharm el-Sheikh. LOT connects Katowice and Warsaw, and a shuttle service into town provided buses departing every hour on the Katowice railway station from the passenger terminal.
metropolitan area
Poland Warsaw Airport receives and sendsup to 300 daily flights in the vast majority of countries in Europe, the Middle East and North Africa. Seasonal charter company organizes Arkefly, carrying passengers to the Dominican Republic, Mexico and Mauritius.
Two passenger air terminal port them. Chopin divided into five zones, with more than 100 check-in counters. In Terminal A free Wi-Fi, and car rentals are open in the arrivals area. It offers departing passengers - shops Duty Free, restaurants, currency exchange offices, a post office and lounges for business class.
Transfer from the airport to the capital is accessible by train, departing from the station at Terminal A, and bus routes 175 and 188 during the day and 32 - night.
To the UNESCO monuments
City, where the airport is John Paul II, theconsidered one of the most beautiful not only in the country but also in Europe. Air harbor built 11 kilometers from Krakow, and its last modernization was carried out in 2013. New terminal receives all the international flights operated by air carriers popular:
Seasonal flights to Greece, Italy, Turkey, Egypt and Germany carry the company Aegean Airlines, Alitalia, Enter Air and Germanwings.
The regular schedule appear flights from many European cities. On the tarmac flashing liveries most famous aircraft carriers of the Old World, including, and low-cost airlines.
Transfer to the city of Cracow in Poland carried Airport train "Balice Express" takes to the road for 20 minutes.
Photo