Krakow Airport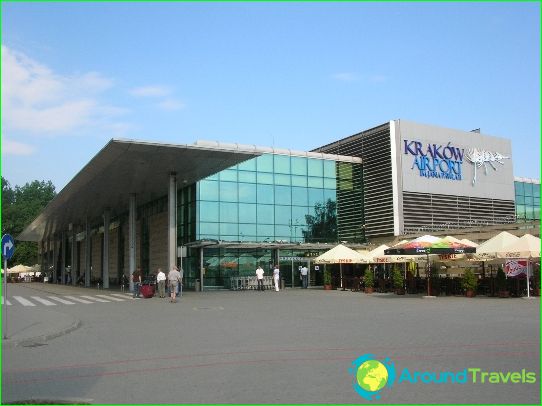 International Airport Krakow - Balice isthe name of the primate of the Roman Catholic Church (1978 - 2005 years), poet, playwright, educator John Paul II. The airport is located at the intersection of major European transport communications, towards the western outskirts of Krakow, 11 kilometers from its center.
This is the second of its scale airlinein Poland. His runway reinforced concrete and has a length of over 2.5 kilometers, which allows the company to accept all types of aircraft. However, wide-bodied aircraft such as the Boeing 747-400, can not carry a full load because the runway is too short for takeoff.
Over the years, the airport successfullycooperates with well-known European and Russian air carrier "Aeroflot", "UTair», «Aer Lingus», «Lufthansa», and others. Regular flights are made here in more than 20 areas and, not counting charter flights during the summer period. The capacity of the enterprise's capacity is more than 3 million passengers per year.
History
Founded in Krakow airport accounted for1923, when the first flights were made along the route Krakow-Rakovica-Czyżyny. The first airline was liquidated in 1963, in its place is now a museum - the airport.
In 1964, on the basis of a military airfield was established a separate unit for the flight of the civilian cargo and passenger traffic.
To date, the terminal area of ​​nearly 3000 square meters.
Tools and Services
Airport in Krakow has all the necessaryfacilities for a comfortable and safe passenger service. Easy navigation system makes it easy to navigate in the terminal building. Work information services in several languages, including Russian. There are sales offices ticket offices of different airlines. For passengers with reduced mobility are all conditions for movement in the terminal building, organized their meeting and support.
Transport
The airport is connected with the city motorway. Regularly sent here buses. Its services are offered by the city taxi.
Photos of Krakow Airport