Krakow Suburbs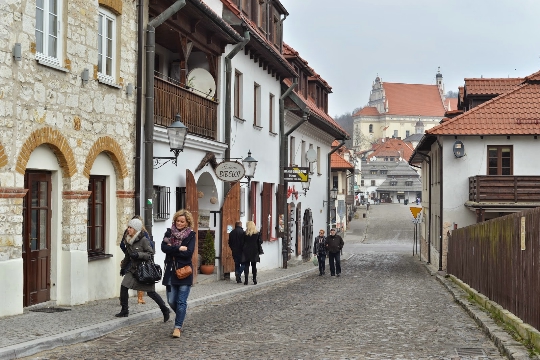 About Poland Krakow exactly cansay that it is worth at least once to see. Describe the sights of this ancient and one of the most beautiful cities on the planet - a thankless task. Its history is full of a variety of events, each of which is reflected in the architectural appearance of Krakow neighborhoods and areas. Many attractions are concentrated in the suburbs of Krakow, so here is worth the trip take at least a few days.
List is
This Krakow suburb founded in the first halfXIV century to protect the southern approaches to the city. Kazimierz got its name in honor of the then Polish king Casimir III. In the XV century it began to settle Jews, and eventually turned into the Kazimierz Jewish quarter. It was here filming the famous film "Schindler's List," based on real events that occurred during the Second World War.
Architectural Monuments of Krakow suburbare listed as UNESCO World Heritage Site. Place ablutions Great Mikvah survived from the XVI century and a synagogue Cove Itim les-Tor adorns the city with the first third of the XIX century.
Best Krakow organ can be heard in the church of Saint Catherine, and see a magnificent painting "The Adoration of the Magi" court painter Sigmund III - in the Church of Corpus Christi.
Wieliczka Salt Mine
This small suburb of Krakow is renowned for beingfrom the XIII century there was mined rock salt. Today a museum in the former salt mine, the exhibition which gives an idea of ​​the development of production technology for seven centuries. The object is under the protection of UNESCO, and the first tourists in the Wieliczka date back to the fifteenth century! The upper level of the salt mines is at a depth of 60 meters under the ground, and all of these stories, there are nine. The total length of the mine exceeds 300 km, of which only a hundredth part of the tour is available.
Huge caves dug in the rock salt, likeon the city's neighborhoods. In the mines there is an underground chapel of the Holy Books with salt sculptures and altar, decorated with luxurious chandeliers of salt crystals. Arranged at a depth of over 100 meters, this chapel shows visitors hydrochloric copy of "The Last Supper" by Leonardo da Vinci.
The chamber of Nicolaus Copernicus appeared in the XIX centuryits main attraction - the monument to the famous Polish astronomer. The chamber in honor of Casimir the Great, visitors are welcomed King bust, issued a decree regulated the production and trade of salt.
Photo