Shopping in Krakow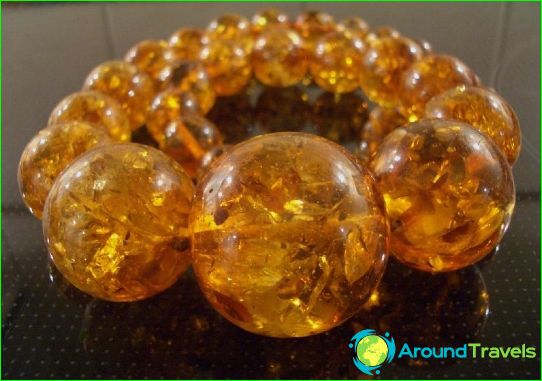 Krakow is one of the most beautiful citiesEurope. A trip to the former capital of Poland - is not only a great opportunity to take a stroll through the ancient streets of the city, enjoy its unique architecture, but also a great way to fill up your wardrobe with fashionable things, buy a lot of interesting souvenirs. If Warsaw considered the administrative capital of the country, Krakow - the capital of shopping.
Shopping in Krakow is one of the favorite activities of tourists. Main business activity of the city is concentrated in the streets Szewska, Floriańska, Grodzka and Slavkov.
In Krakow you can find jewelry and foodshops, clothes shops, souvenir stalls and so forth. In addition, there are, and department stores with a huge range of products, from outerwear and finishing products, which is very convenient for the buyer. The category of those stores include all the major network shops in the city. Best Outlet shopping and shopping centers in Krakow are: a shopping and entertainment center "Krakow Plaza" shopping center "Crocus" and "Krakow Gallery."
So what to buy in Krakow?
Traditional souvenirs. As a gift to Krakow usually buy dolls in national costumes, jewelry carving, clay and metal sculptures, dishes made of amber and silver handmade carpets and a variety of glass products. Special interest among tourists also enjoy the highland crafts. For fans of unusual and funny gifts perfect gift will be interesting to search for a set of dwarfs consisting of slippers, ointments and magnifier. (Ointment is an excellent remedy for back pain after a long search of gnomes).
Jewellery. Among all the things that bring back from Kraków's the best gift for women will decorate with coral or amber and silver jewelry. Jewellery recommended to buy in the shops in the old part of the city.
Antiques. Shopping in Krakow no cost and without having to buy antiques. Behind it is best to go to the area of ​​Sycamore, arose on the site of an ancient fortress. This is where you can buy different things, which are reminiscent of the Second World War: the medals, helmets, flasks and so on.
Food and beverages. The real sweet tooth should visit the store, located on the market square, where you can buy chocolates and chocolate candies Krakow confectionery factory. Of spirits merit special attention Polish beer, sweet wine gzhanes grade liquor Goldwasser with particles of gold and the famous "Zubrovka". As an appetizer for strong drink is ideal sausage local production.
Clothing and footwear. And finally, what kind of shopping in Krakow without buying new things. The city has a lot of brand shops, which offer products brands Wrangler, Mustang, Lee, Diesel and others. Also here you can easily buy sports shoes from Adidas, Nike and Reebok. In addition, there are shops in Krakow with Polish manufacturers of high-quality goods, for example, Vistula and Wylczanko.
Pricing policies in the different outlets of Krakow can be quite diverse, so if you have free time, it is necessary to get around a few shops.
Krakow (Poland)
Number of Photos in Krakow