Airport in Warsaw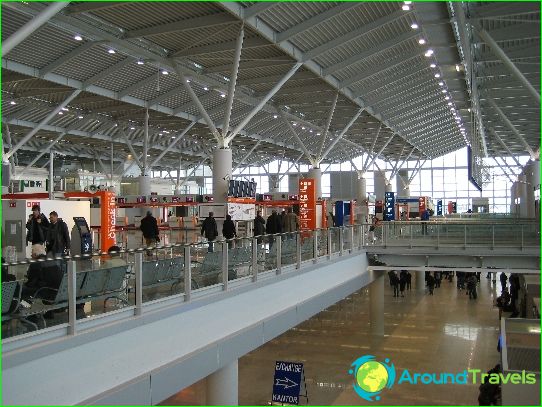 Warsaw Airport is named after FrederickChopin has an international status. It is the largest air port in Poland, designated in the international system is still the name of Okecie. Almost 70 percent of all flights to Poland served here
A little history
For the first time the start area airportused in aviation in 1910, and later, the first terminal building was built in 1927. During the fighting in World War II it was completely destroyed. And the new airport complex was opened only in 1969, operates today.
Connections of the city to the airport
Airport in Warsaw city center connectbus route 175, which goes to the Central Station as well as the route under the number 188, going to the "Politechnika" metro. Night work duty bus route 32 "Airport - M / A Station" fare which only costs 4 PLN. In addition to buses to the terminal can be reached by a branch railway express, starting out from the station «Warszawa Lotnisko Chopina» every fifteen minutes. Travel time - 25 minutes, and the fare - 11 zlotys, that is not much more than the standard fare in buses. For those who prefer to travel by car on their own, in the airport is the rack several well-known companies that offer car rental.
Shops and Services
At the airport in Warsaw, around the clockworking storage and packing of luggage rack, which can be packed suitcase or bag in a dense layer of special film to help prevent things from dirt or damage. In addition, the territory of the airport operate banks, exchange offices and return the items value added tax TaxFree. In addition, the terminals of the airport are open cafes, restaurants and coffee shops, ready to receive visitors at any time of the day and treat a delicious lunch or a cup of coffee to brighten up the waiting time landing on the flight. For passengers leaving the European Union, open duty-free shops, offering the passengers of international flights a wide range of products, are not taxed.
Photos of Warsaw Airport