Coat of arms of Warsaw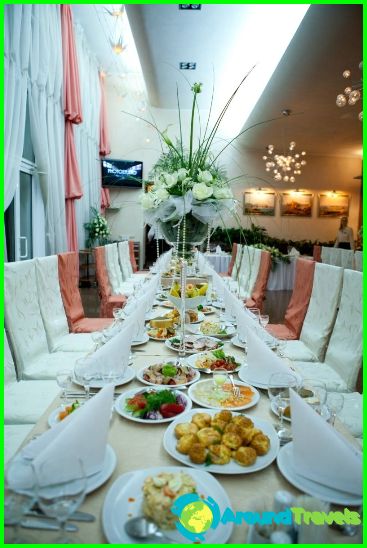 The capital of Poland is not far removed from his "colleagues" onthe world map. Considering the coat of arms of Warsaw, on the one hand, we can see a lot of well-known heraldic symbols and the usual composition, on the other hand, can be very much surprised the central character.
Description of the main character in Warsaw
Traditional is the form of the coat of arms is a shield in heraldry popular scarlet. Among the usual attributes to the heraldic sign of Warsaw represented:
silver ribbon with the motto written out;
crowning composition crown jewels, decorated with stones;
Order of the Vistula, fastened to a branch of laurel.
But the most interesting character of the composition becomes a mermaid image in the center. Its so called Warsaw mermaid or siren. The oldest image of this beauty is dated 1390.
Another image can be found on the Internet, thistime, from an engraving in 1659. It is understood that during the Middle Ages mermaid seemed fantastic, quite scary creature. The engraving is depicted with short legs, having a membrane, dragon wings and sharp tail, did not look like a fish.
The modern image of a much more pleasantto the eye, it is half-naked girl with beautiful breasts and a scaly tail of a fish. Mermaid is armed with a sword and a shield, and is a kind of defender of Warsaw. Her revered citizens in the capital, you can see several monuments. One of them is set in the old town, on the market square, and is considered the oldest in the capital.
The legend of the mermaid
Warsaw residents are ready for each guest not tella story associated with mythical creatures. But the most popular was the legend of the two sisters, mermaids, sailed to the shores of the Baltic. One of them remained in Copenhagen, and today it is the most recognizable symbol of the Danish capital.
A second mermaid swam the Vistula, into the hands ofgreedy merchant who began showing her at fairs for the money. The son of a fisherman pitied the girl and helped her escape. And in appreciation, she promised to stand in defense of Warsaw.
Royal symbols and military prowess
Two other important elements are present on the emblem of Warsaw, the royal crown and the Polish military order. This award is given only for outstanding military achievements.
It was established back in 1792 by KingStanisław August Poniatowski, who also canceled. Later, he was again put in place, the only thing that has changed - the name, the essence remained the same award.
Photo