Poland Coast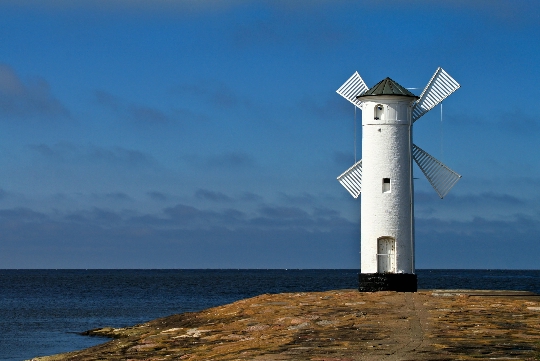 Coast Poland - a 500-kilometer-long coastline, along which were scattered wide equipped beaches resort towns.
Poland resorts on the coast (the benefits of rest)
The resorts of the Baltic coast will be able toheal travelers suffering from respiratory diseases (in addition, to breathe the air, saturated with iodine, it is useful and children). You are not indifferent to the yachting? Look to rest in the city of Gdynia is located in the center yacht basin. Beachgoers should be borne in mind that the water on the beaches of the Baltic Sea is warming up to July, and in August its temperature does not exceed + 20˚C. As for the rest of Gdansk, you need to take into account that in the summer, when the water begins to blossom, to swim at local beaches may become unsafe due to blue-green algae that cause irritation and itching of the skin (pay attention to the information boards).
Cities and resorts on the coast of Poland
Loeb: Here you will visit the church of St. Nicholas, Slowinski National Park, Dinosaur Park (you will see dinosaurs walking the paths and bridges over ponds, and there is a shop of crafts, "the fear of Castle", where you can go through 2 routes - "Show" and "Extreme" and building "Bajlandia", in which young visitors plunge into the world of fairy tales), the center of entertainment "WesternCity" (everything is made in the style of the Wild West). Beachgoers should know that the coastline in Łeba divided into Plaza A (in its protected area are restaurants and shops, rental shops, "bananas" and watercraft), Plaza C (the beach area is not protected and is an extension of Plaza A, which in turn is ideal for lovers of peace, because the beach is almost not developed infrastructure) and Plaza B (it is equipped with a trampoline, children's playgrounds and volleyball).
Kolobrzeg: Spa specializes in the treatment of rheumatism, metabolic disorders, diseases of the cardiovascular system (mineral water, salt, kolobzhegsky peat). It is necessary to arrive at a soldier's song festivals, "Musical Summer", "Interfolk". Those who come here for a beach holiday, will find here a 12-kilometer-long sandy beach, the infrastructure of which is presented to restaurants and bars, deck chairs, rental of water sports and equipment.
Sopot: here you will see the "Dancing House", visit the City Museum, the gallery "Triada" Manor Sierakowski, a water park "AquaparkSopot" (there is an "island" of the walls which geysers, tube slides, 5 pools, a "wild river"), on the 4.5-kilometer beach, along which are placed the soul, cafés, water slides, water-rolling items of sports equipment.
On the Polish coast of the travelers will be able to comfortably relax by the sea at reasonable prices.
Photo