Activities in Poland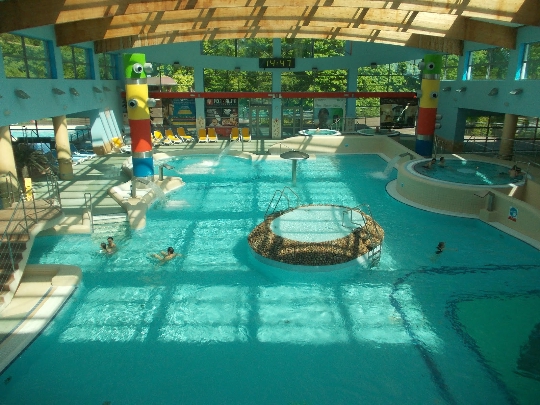 Poland - a very beautiful country. And it is interesting, first of all, for its architecture and history, but also fun in Poland will appeal to travelers of all ages.
Warsaw water park
In Warsaw, you can not just walk onstreets, examining local attractions. And if you have a little fed up with leisurely sightseeing trips, it may be advisable to go to the southern part of the capital of Poland and visit the local water park. It used to be a normal dress pool, but in 1999 it was converted into a modern water park. Now here is a great time both adults and children.
The water zone is represented by a huge Olympicpool. In addition, there are a lot of "Frogs" for malyshni, numerous slides and a lazy river. If desired, you can relax in the bath-tub. If you get tired of swimming and then you can go to the gym for a game of squash or go bowling balls. There is also a classic Russian bathhouse. At the water park is a beauty salon, where you can pass as a cosmetic and anti-aging treatments.
Warsaw Zoo
It is located near the old part of the city andIt is the most favorite place of recreation for residents of the capital. The zoo covers an area of ​​40 hectares and accommodates spacious cages where feel pretty different little animals. Here it is located and the rehabilitation center for injured and sick birds, but also the only room in the whole country, where the birds fly freely over the visitors.
"Fairy zoo" attracts kids. Here they look at the beast, of which they had read in fairy tales. At the same time the inhabitants of this part of the park you can feed and even play with them.
Planetarium (Torun)
This city can be called the astronomical capital of the country. Copernicus was born here, so the city name of the scientist can be found very often. And, of course, Torun completely inconceivable without the Planetarium.
The Planetarium is well equipped, so boring in its walls will not be anyone. It is located close to the Town Hall. Round red brick building would be completely impossible to miss.
Here you get an opportunity not just detailsee the constellations, and even entire galaxies that unfold over your head on a huge 15 meters starry sky, but also to try on the role of captain, controlling the helm of a starship, as well as create a couple of lightning and tornadoes spin.
Photo