Rest in Poland in April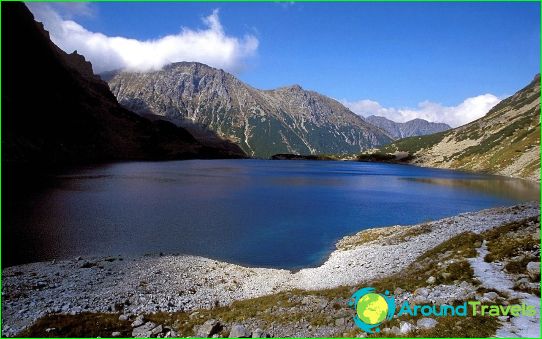 The middle of the Polish spring - one of the most beautifultimes when nature finally wakes up from hibernation, enveloping green carpet all around. Rest in Poland in April will bring the brightest impressions associated with the flourishing nature, and a kind of awakening people to a new and bright holiday of Passover.
Weather in April
Weather is becoming more comfortable with each passing day,thermometer climbs on a scale higher and higher. In different cities of Poland uneven temperature conditions, but a small Extension. Average figures for cities: Krakow and Poznan +13 ° C, Warsaw +12 ° C, Gdańsk +10 ° C, Zakopane +8 ° C. This is understandable, Gdansk - a port city, which is under the influence of air masses of the Baltic, Zakopane is located in mountainous terrain.
The April trip
Until April of Zakopane ski runresorts, winter sports lovers can continue to ride from the mountains. Most tourists, after parting with winter, planning to visit the Polish city with a rich historical past.
Krakow, the former capital and the most beautiful city,It becomes the dream of many travelers. Old Town stores memo from different eras and cultures. First visit Krakow dream to get to the Royal Castle on Wawel Hill, he really found a place on a high hill above the Vistula. Many times been subjected to surgery, reconstruction and restoration of the castle reminds all the greatness of the Polish kings and rulers. A wonderful cocktail of architectural direction (Gothic, Renaissance, Romanesque), the sample of European traditions.
April Fool's Day
Early April is the same in Poland, with a cheerfulholiday, loved by adults and malyshnya. Only the more loyal Poles did not give him any names like fool's Day, but simply referred to as the feast "April's Fool". Tourists, come here on this day, one should be careful not to fall for the bait to the Polish fans joke.
Holy Resurrection
Easter holiday and can be shifted in the direction in MarchMay. Most often it is a light for all Catholics Sunday falls on April. Tourists to visit on this day any nearest temple and see how very solemn and moving Mass passes. Easter events affect and subsequent days. Week beginning Poles dubbed "Wet Monday", when all doused each other with water to happiness, so a traveler, take a dip may thus be sure that everything in his life will be good for at least a year.
Photos recreation in Poland