Railways Poland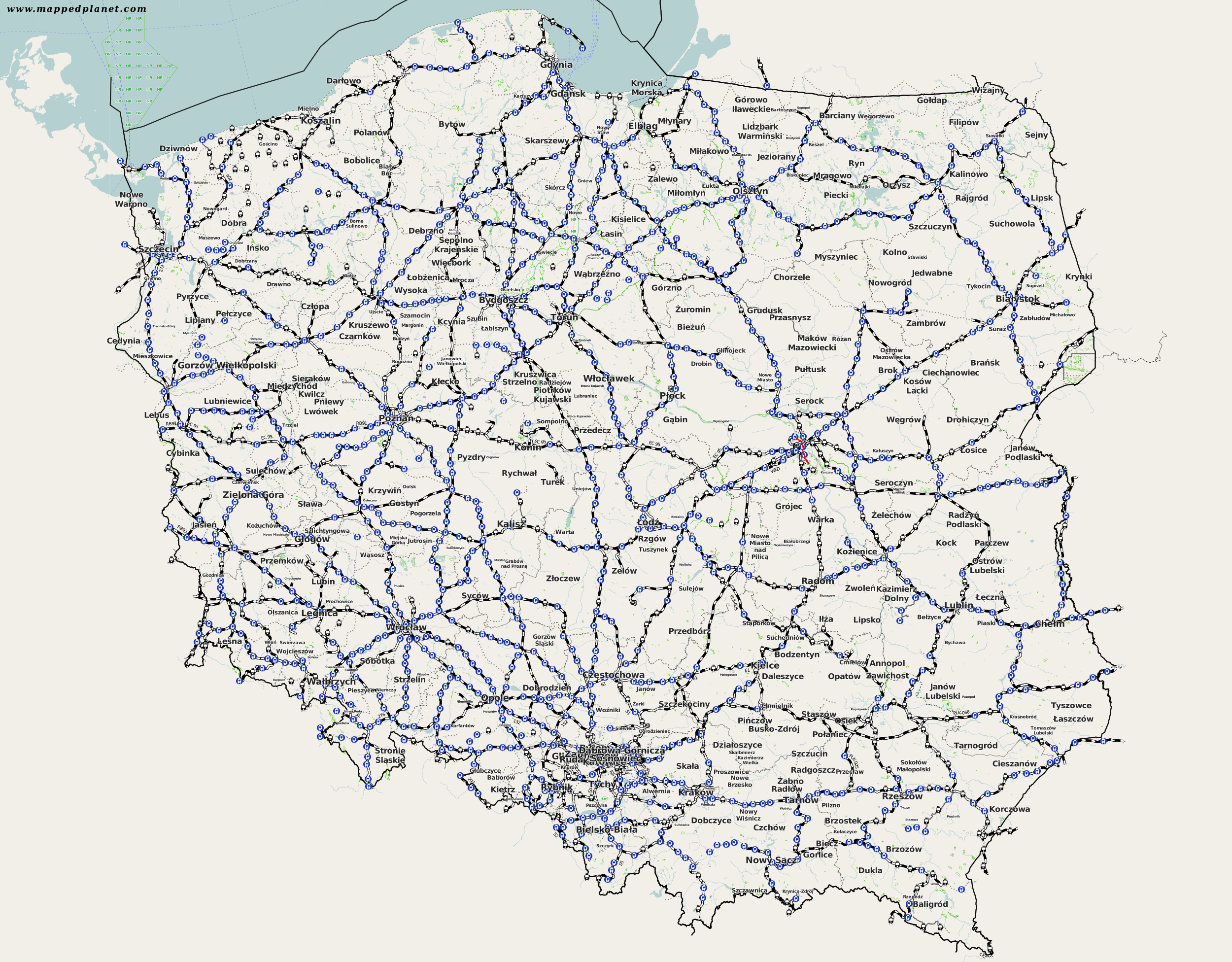 Polish State Railwaysdenoted by PKP or Koleje Panstwowe Spoka Akcyjna. Shareholder of the company is the Ministry of the country's infrastructure. Polish trains are considered to be not the fastest in the world. They are largely inferior to the German trains. The compositions, which take acceleration to 200 km / h, were purchased only in 2012
Features of Polish railways
As Poland moveshigh speed international and domestic compositions, gaining speeds of up to 160 km / h. High-speed trains are divided into I and II class. The country is also used daily express trains, ambulances night and day trains and regional formulations. Center of Polish railways is considered the station Warszawa Centralna, located in the heart of the capital. In the main city of the country, there are other train stations in Warsaw and Warsaw Zachodnia Vskhodnya.
Passenger traffic by rail, road Polandquite intense. The dense railway network covers the entire country, including even distant towns. In the country there is practically no high-speed rail by rail, but different transportation ideal organization.
The railway network has a length of approximately25 thousand km. Are almost all electrified lines connecting major population centers. The movement of trains is carried out throughout Poland. A significant number of trains leaves for its limits. Railway communication is not tied only to Warsaw. Trains connect with each other all the big Polish cities: Białystok, Olsztyn, Poznan, Bydgoszcz, Lodz, Gdansk, Krakow, etc. Every day from Warsaw international trains depart for Berlin, Prague, Hamburg, Amsterdam, Vienna.. Railway ferry operating between Sweden and Poland. Trains international routes have air conditioning.
Cons in the railway sphere too. These include a small train speed, regular tardiness and repair trains, lack of transparency in the billing system.
Tickets and tariffs
Railways Poland remain availablepopulation. Tickets for Polish train change its value depending on the composition of the comfort and the season. In order to reduce travel costs, it is recommended to go with transfers. In Gdansk from Warsaw you can get by purchasing a ticket on the direct train for 114 zlotys. If you choose the route with transfers, you can pay the fare of about 70 zlotys. The cost of international flights is also available. By special offers to get into Germany from Poland is possible for 30 euros or more.
Timetable Polish trains is shown in http://pkp.pl site. Resource interface supports 4 languages, including Russian.
Photo