Outlets Poland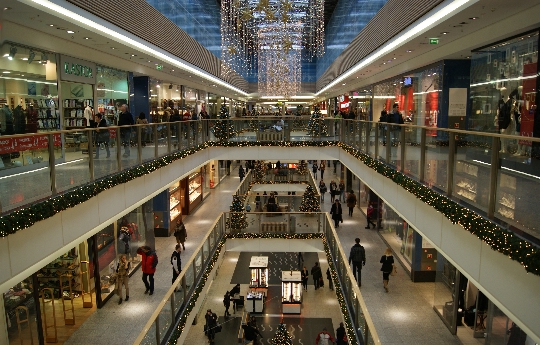 Cute and stylish Poland with Perestroika moreit has become for the residents of the post-Soviet space tourist mecca. However, here we sought not to visit the resort or sightseeing. Western neighbor was a traveler from Russia rather large market where advantageous bought and sold hundreds of useful things. Today's tourist is still not overlook the local shopping area, and shops and outlets of Poland as soon as provide the opportunity advantageous to buy clothes and shoes, home furnishings and children's products.
To get to the network
In Poland, it operates several outlets,united by a common network Factory Ouylets. Their shelves are filled with products of famous European and world brands, such as department stores are usually located next to the motorway on the outskirts of large cities. Their trade policies - great discounts on all products and regular bonuses during sales.
Schedule outlets in Poland, connected by a networkFactory Ouylets, very convenient for shoppers. From Monday to Saturday, they open at 10 am and take visitors up to 9 pm and Sunday open from 10.00 to 20.00. The range is updated, usually on Thursday night, but because it is most advantageous to do shopping on Friday.
Fungal place
In Krakow Factory Ouylets is located at Ul. Profesora Adama Rozanskiego 32, 32085 Modlniczka. Follow need the A4 motorway, and the road will take no more than 20 minutes from the center.
Near the famous outlet Warsaw PolandLocated in a suburb of Ursus. Location Map - Pl. Czerwca 1976 R. 6, 02 495 Warszawa. Presented brands will satisfy the most demanding customers - Guess and Reebok, Samsonite and Miss Sixty, Mango and Pepe Jeans, Polo Ralph Lauren and Adidas, Diesel and Hugo Boss.
The ten-minute drive from Poznan spreadhuge shopping area Factory Ouylets, located at Ul. Debiecka 1, 62-031 Lubon. It is located directly on the motorway to Warsaw - Berlin, and therefore very convenient to visit for those traveling by car through Europe. All year round on all products presented in this shopping center, are pleasant and discounts any branded item can be bought for half the originally announced price and even cheaper.
Photo