Rent a Car in Poland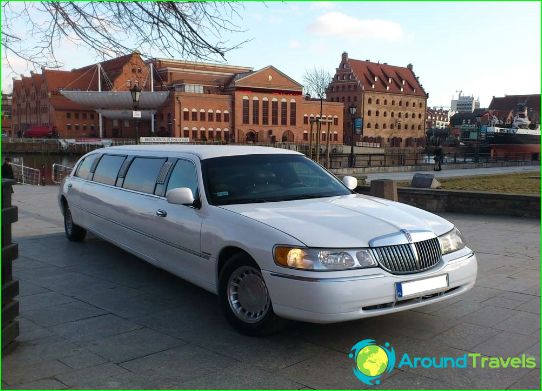 Take a car hire in Poland can not driveryounger than 21 years. However, by the age requirements may be others if taking a rental car of a higher class. We must present their driver's license, which must be issued at least a year ago. Maximum age of the driver - 70 years. This rule applies only to certain groups of machines. So in some cases, rent a car in Poland may be available for the more venerable age drivers. By the way, an additional fee for age can install the drivers under the age of 25 years.
Features of Polish roads
In high-speed mode Poland is not much differentfrom other European countries. By city should move, not exceeding 50 km / h, but for the city and you can go at a speed of 90 to 120 km / h. On motorways allowed to "fly" at a speed of 140 km / h.
In the country, even in the daytime should bedrive with dipped headlights. Necessarily it is necessary to give way to the buses that depart from the stops. In Poland, it is necessary to be particularly vigilant on the roads: there are many not controlled crossings.
On freeways gas stations are spaced apart by approximately 35 kilometers. their work time from 6.00 to 22.00.
Where should go
The capital of Poland - Warsaw - one of the mostbeautiful cities in Europe. Warsaw Old Town is visited by many tourists. With great care and devotion Poles restored after the Second World War vintage home in Warsaw, moat and guard tower Barbican. Palace Square meet you Zygmunt column. Here you will see the Royal Castle with clock tower and gate gentry.
No less interesting is Krakow called the "cradleRzeczpospolita ". This former capital of Poland, but it has not lost its charm over the years, only increase their historical treasures. The old part of Krakow surrounded by parks, has become home to the hundreds of interesting monuments and the local Old Town included in the UNESCO list, however, as the Old Town of Warsaw. Krakow's main square - market, there are still preserved the old shopping arcade Sukiennice. True to their upper floors are now an art gallery is owned by the National Museum in Krakow.
On the bank of the Vistula seen Wawel Castle hill. It pointed towers Sandomierz, villainous, and senatorial. There is also a pompous and the Royal Castle, which houses the coronation sword Szczerbiec, as well as a unique collection of medieval tapestries. Here you can visit the Cathedral and Wawel Cathedral. Beside it the chapel, which is the famous 11-ton bell "Zygmunt".
Photo