Resorts of Poland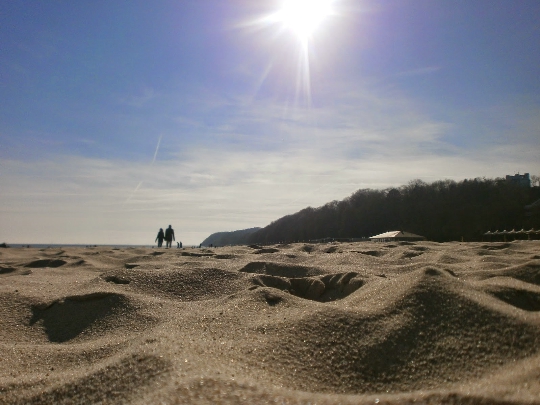 Once upon a time at the dawn of the Russian businessPoland has not been a lazy, because the markets of Warsaw and Krakow, in the presence of commercial acumen, it was possible to make a small, but the state. Today, home of Chopin go more with the tourist purposes, but Krakow flea market is still - one of the favorite places for walks Russian traveler. After completing the required minimum excursion, tourists will certainly be sent to Poland resorts in the winter skiing and summer - not hot sunbathing under the sun on the beaches of the Baltic.
Noble beauty
That dim the serene beauty of the famous beachon the Baltic Sea - from St. Petersburg to Copenhagen, and so on at the seaside resorts of Poland fans rush harmony with nature and their own "I". White sand dunes and cool water, gentle sun and filled with pine-scented air, pleasant service and a variety of restaurants and hotels to suit all tastes and beach holidays in Poland is quite a worthy alternative to long-haul holiday in exotic countries.
Among the most popular holiday destinations of the Poles themselves and their guests - Miedzyzdroje resorts and Ustka, Krynica Morska and Kolobrzeg, but the most popular and famous among them is considered to be of Sopot.
If we imagine that the city of Sochi, with its chicbeaches, entertainment and sports centers, variety of restaurants and hotels, miraculously moved to the Baltic Sea, it is possible to understand what the Polish Sopot. Almost five kilometers of white sand along the surf line, equipped with the latest beach fashion, allow thousands of sunbathers stay in absolute comfort and enjoy all the pleasures of summer - the sea, the sun and the pleasant company.
Always in the TOP
Ski resorts are popular with Polandseveral generations of active tourists. The mountains here are not as impressive as in Central Europe, but you can choose where are equipped with track even the highest degree of difficulty. In the winter resorts in Poland opened training centers for beginners, rental of equipment works and is easy to find a hotel person with any level of income:
Zakopane in the Tatra Mountains - a few areasskiing with trails of varying difficulty and a height difference of almost a kilometer. Artificial osnezhnenie can significantly improve the quality of the slopes are covered, even in the case of a capricious and unstable weather.
First snow falls on the Polish skiSzczyrk resort in the middle of autumn, but the ride can be guaranteed from the beginning of calendar winter. Strong winds do not look in Szczyrk thanks to its favorable geographical location, and so comfortable doing their favorite sport here even with young children.
Photo