Poland River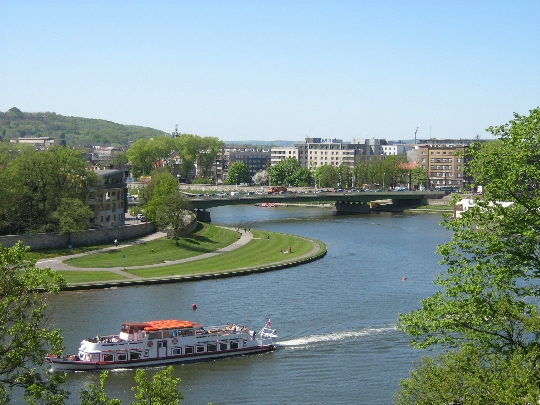 Rivers of Poland to form a sufficiently dense water system in the country. And for the most part are tributaries of the two largest Polish rivers - the Vistula and Odra.
Vistula River
Wisla - the longest river of the country, falls into waterThe Baltic Sea. The total length of the waterway - 1047 kilometers. The source of the river - the western slope of the mountain rams (Western Carpathians). Completes its way to the Gulf of Gdansk Vistula (Baltic Sea).
In its upper reaches of the Vistula - stormy mountain river, andOnly after passing Krakow, she becomes more relaxed and abounding, taking several tributaries. Middle and lower reaches of the Vistula - the classic lowland river. Major tributaries of the Dunajec; Wisłok; Western Bug; Pilica; Wieprz.
In the summer Warsaw Wisla you can go tounusual journey on a ship that looks very similar to the Viking boat. There are excursions to the little boats from Krakow and Gdansk. On its shores are many ancient cities.
During the river you can see a huge swimmingnumber of different species of birds that live along the river. The waters of the Vistula extremely interesting in terms of fishing. Here you can have a great time by filling tank pike, trout, eels, carp and catfish. The banks of the river in many places protected areas are, in particular, there is Belianska-Tynetsky park.
Oder River
The river passes through the territory of three countries - the Czech Republic,Poland and Germany. This is the second-longest - 903 kilometers - the river country. The bed of the Odra is a natural border between Poland and Germany. The source of the river - Eastern Sudetes (Czech Republic). Then enters the Oder into Poland. Mouth - Szczecin Bay. The largest tributaries of the river are: Bóbr; Lusatian Neisse; Warta.
The name of the river has a very simple translation - "water flow". It Oder - one of the famous rivers of the Amber Road connecting Europe and the Balkans to the Baltic coast.
Going down from the mountains, Oder flows quietly over a wideplain. After Oder takes water Lusatian Neisse, the width of the river increases to two hundred meters. The riverbed in many places is limited shafts to avoid the coastal areas of severe flooding. In the river live: carp; trout; catfish; pike; zander; acne.
Western Bug River
Western Bug - Eastern European river flowing through the territory of three countries: Ukraine, Belarus and Poland. The total channel length - 772 kilometers.
In some places on the river dam installed,forming ponds and reservoirs. In the waters of the river, you can catch: roach; pike; bream; lin; minnows; chub. Once upon a time there was driven even salmon, but this is a legend.
Photo