Shopping in Poland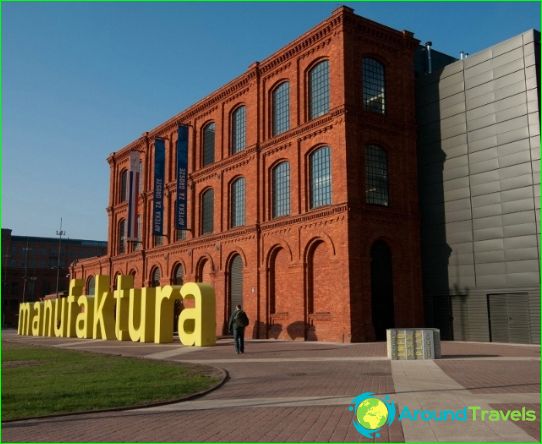 Poland offers you a vacation in the mountains, visitsalt caves, coastline with sandy beaches, trekking through the streets of ancient cities and eco-tourism. But wherever you go, a nice addition would leave buying.
Jewellery and souvenirs
If the purpose of your shopping trip - souvenirs,it is worth paying attention to the jewelry with amber of different shades - from white to green. White is the most noble and therefore the most expensive. A more original gift is a picture of amber crumbs. You can also buy jewelry made of silver and gold in the old style.
Wooden Toys - the bird-whistles, angels, Christmas tree decorations made by hand and sold in souvenir shops. There you can buy Hutsul woolen carpets and slippers, jackets, toys.
Linen and cotton tablecloths, napkins,towels with hand and machine embroidery, shirts, blouses and children's clothing - all of good quality and with the national colors, will also be a good gift.
You can bring different products from salt and the very salt of the salt caves in Poland. In the art galleries you might be interested in ceramics, glass painted tableware, wooden crafts.
Good considered cosmetics brands Dax Cosmetics, Ziaja, Oceanic, Lirene, Dr Irena Eris Soraya, Inglot, natural - Eko Linea Ava, Organique.
Deli
In the branded chain stores «Krakowski Kredens»you can buy chocolate, candy, tea, cake pichinger, coffee, sausages "kabanossy", this Krakow sausage, alcoholic beverages, which are considered traditional Galician delicacies. By Polish edible souvenirs are goat and sheep cheeses "ostsipek"; the most delicious are sold in the markets and small shops, they are different tastes - try, bargain and choose.
Clothing and Shoes
In Poland, it is possible to buy products fromproducers, without large margins. For example, in Lodz has a shopping mall "manufactory", he located at the former textile factory and a number of light industry enterprises are located. Also in Lodz, in the shopping center Ptak can make bulk purchases.
Polish producers of footwear and leather goods: Gino Rossi, Batycki, Wittchen. Clothes Polish producers sold under the brand names Americanos, Cropp, Tatuum Greenpoint, Top Secret Diverse, Orsay, Troll, Reserved Bytom, Vistula, Deni Cler, Diverse.
Warsaw is worth a look in "Arcadia" and the shopping center ZlotyTarasy, rates - lower than at home by 50-60%. Available products known European manufacturers. Popular among our compatriots markets and shopping centers in the town of Kosovo Volka, 20 km from Warsaw and the shopping center "Maximus".
Sales in Poland are as elsewhere at the end of the season and has organized the so-called "night shopping". Discount on the entire range up to 30%.
Photos of Polish goods, shops and markets