Airport in Lisbon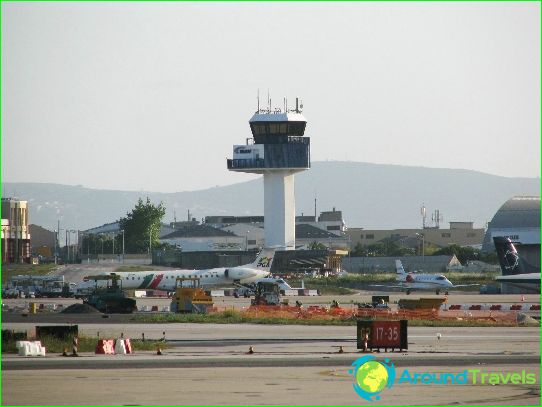 Portela - so the largestPortugal International Airport, which is located in the capital. The airport receives flights from around the world, for most tourists often serves as an interchange point when flying to other cities or countries to Brazil.
Portela Airport belongs to the stateof the ANA, which, incidentally, also belongs to the second largest airport of Portugal - Faro. In addition to the international flights, and is served by domestic flights.
Due to the constant growth in passenger traffic, it was decided to begin construction of an additional airport in the town of Alcochete, which will slightly relieve the main airport.
Terminals and Services
Lisbon Airport has three terminals, two of which are civilian and one military, known as the "Figo-Madura." Between the civil passenger terminals carry special buses.
Airport in Lisbon has a largearea that allows us to provide a wide range of services. For passengers operates a large number of shops, including shops Duty-free. Here you can also find shops selling Portuguese wine. Souvenir shops.
A set of standard services: post office, bank offices, ATMs around the clock, currency exchange, Internet access, medical service, shower, etc.
For children
Young passengers will not be left without attention, the airport offers a room mother and child. There is also a children's playground.
For passengers with small children there is a separate bathroom with a changing table.
Transport
From the airport to the city can be reached in the following ways:
Bus. From the airport every half hour buses №22 and Carris minivan. It is worth noting that the Lisbon buses have special displays that show the next stop, and next to her hotel. Ticket price will be 3.5 euro.
Taxi. Taxi stands located in the terminal. The fare will be around 30 euros.
More recently, the airport in Lisbon, connected to the city subway line. This transport is just 1.5 euros will allow to reach the center in 16 minutes.
Photos Lisbon Airport