Lisbon 2 days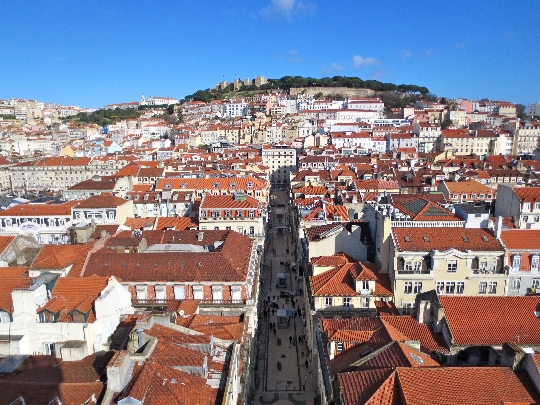 History of the Portuguese capital began more than twothousands of years ago, and the place where it is located, the Phoenicians once called "the blessed bay." The city is not very popular among tourists, in contrast to the capitals of other states of the Old World. The reason for this and some distance from the center of Europe, and "nedoraskruchennost", but even being in Lisbon for 2 days, the tourist gets a chance to fall in love with this metropolis on the shores of the Atlantic ocean bay.
Palace Square and its masterpieces
The heart of the Portuguese capital - its mainarea, located on the ground died in the middle of the XVIII century by the terrible earthquake Ribeira Palace. The royal chambers were never recovered, and symmetrical and neat area, new buildings and palaces. Today is the equestrian statue of King José, under whose authority Lisbon rose from the ruins. The entrance to the Palace Square are a magnificent gate with bas-reliefs and sculptures.
Not spared the terrible earthquake andCathedral of Lisbon, built in the XII century on the site of an ancient Roman temple. Cathedral Restoration brought in his appearance, some notes of baroque and rococo, but then returned to the temple of the Lisbon architects original Gothic appearance.
In the old Lisbon and its museums are located,a visit which would be a great addition to the cultural program of the Portuguese capital. The most popular exposition deployed in museums devoted to the history of electricity and ancient art.
Roman traces
Even during the Roman rule in the Pyreneesthis magnificent castle was built, which is included in the excursion program "Lisbon for 2 days." It is St. George's name and that of its walls began development of the city. Old and robust castle served for centuries the residence of the Portuguese monarchs, while the Ribeira Palace, built in the XVI century, they did not seem more comfortable haven.
Bullfighting as it is
Once in Lisbon for 2 days, you cango to the local stadium and tickle watching bullfighting. In contrast to the cruel spectacle, being demonstrated on the Spanish arenas, Portuguese bullfighters do not differ same bloodlust, called forkadushami and have no weapons. Bull in a bullfight Lisbon does not die, but is completely pacified by peaceful means so that this attraction is a genuine delight even the beautiful half of the audience.
Photo