Braga 2 days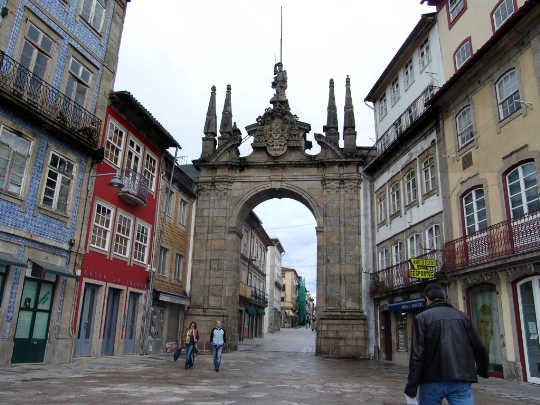 Not too well known world widetravel community, Braga has a more than 2,200-year history and the honorary title of the city archbishops. She became one of the first Christian cities in the world, and its University takes pride of place in the list of the alma mater of the Old World. All Braga 2 days - it is a real plan for the rich, but very interesting excursions.
Passion of the Christ
In Braga great role of the church, and its inhabitants - truebelievers in the basic weight. The city hold sacred tradition, and therefore be in Braga for 2 days in the Holy Week period - an excellent opportunity not only to see the many rites, but also take part in the ceremonies and processions. No less interesting time to visit the Portuguese city begins June 24 when there celebrating the Day of John the Baptist. He is the patron saint of Braga and named after him in the streets and squares of colorful events unfold.
From time immemorial
In the city, numerous monumentsarchitecture, which are dated IX - XII centuries. One of the most striking and majestic - Braga Cathedral, dedicated to the Blessed Virgin Mary. It is decorated with her image and city coat of arms. The temple is considered to be the most important architectural relic not only of Braga, but the whole of Portugal.
The cathedral was consecrated in the XI century and since then it has repeatedlypartially rebuilt. Today, he keeps under its arches, many relics, one of which is especially dear to the residents. This statue of Our Lady, protect the town from the XVI century. The temple can be to venerate the relics of St. Gerald Braga and visit the museum, whose exhibition is a credit not only to Braga, but the whole of Portugal.
Heritage Medina
This Portuguese artist lived and worked in Braga. His work forms the basis of the exposition of the local museum, which is named after the famous painter. Include a visit to Medina Museum program "Braga 2 days" - a great idea for those who are interested in the fine arts. Fans will be able to see the talent of the painter in the halls of more than two dozen of his original works.
In the same building visitors are waiting for at leastinteresting masterpieces of the Museum of Pius XII. He was named in honor of the Pope, and the exhibits of the Braga historical treasures striking diversity. A visit to the museum will allow the brush up the knowledge on the history of the Paleolithic and Neolithic periods and enjoy the rare archaeological finds belonging to the Bronze Age.
Photo