Diving in Portugal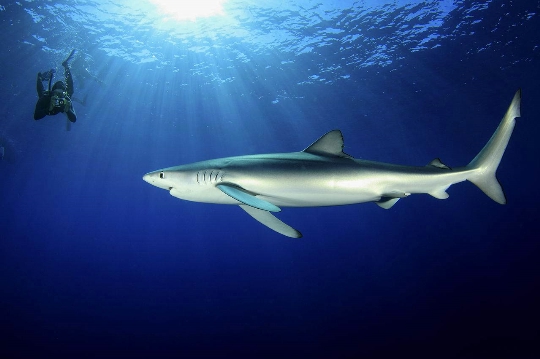 The coastal waters of Portugal conceal magnificentworld of colors. Coral gardens, huge rocks, shoals of fish, octopus and jellyfish - that is diving in Portugal. The country offers several diving destinations.
Madeira
There is a always a good weather, cleanwater and the ability to swim, accompanied by dolphins or stingrays. The waters of Madeira are home to numerous species of fish. Underwater landscapes abound with rocky reefs, as well as a variety of underwater caves.
Parcial do Garajau
This marine park, you can observe the life of barracuda, mackerel and sea bass.
T-Reef
Another popular dive site of Madeira. Find very simple, because it is located just 400 meters from the park. These are two high cliffs, which are located under the base of the water and up the underwater cave, 50 meters long. T-Reef is great for beginners dive.
Azores
Surprisingly the place where availablethe opportunity to admire the sperm whales. Here live and several species of dolphins, who are not averse to accompany divers during underwater walking. On the Azores you can see rare species of jellyfish.
Around the island of Santa Maria in a large quantityare found stingrays, manta rays and whale sharks. Dive near Pico and Faial allow to watch the blue sharks. Dive sites Corvo suitable for large fans, even the giant inhabitants of the underwater world.
Dive near Graciosa Island lovers diving rivers. Here you can see Terceirense, and 70-meter ship, situated at a depth of 21 meters.
The archipelago Berlengas
Geographically, it is located 10 kilometers fromBarge. The local waters are suitable for divers with different levels of training. Numerous flocks of sea bass and bream, underwater caves and rivers will appeal to all without exception.
Sesimbra
On the territory of the dive site will be particularly comfortableI feel it is the newcomers. Here, just a myriad of squid and Conger. There are also a large octopus, sometimes quite aggressively react to such an invasion of people in their possessions.
Algarve
Water area has become the last refuge of the twomilitary ships of the fleet of the country. They were written off, and then specially flooded. It is planned to create a large artificial reef, which in the future will be part of diving park. Maximum depth of field - 30 meters. The project is planned to adopt at least 2,000 people a year. A «Oliveira e Carmo» and "Zambezi" will be the basis of the reef.
Sagres
Incredibly interesting dive site. Here you will find caves, wrecks and lots of marine life - moray eels, octopus, crab, dolphin family, and of course, lots of small colorful fish.
Photo