Outlets Portugal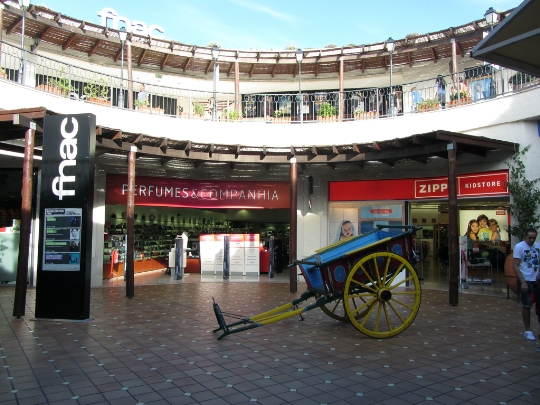 The special recommendations for the travelerPortugal does not need, and shopping at home of fine wines and famous tiles azulezhush always possible and without buying a specially-designed routes. But the most experienced travelers know that there are special shops where you can buy excellent products not only local but also European and world producers at good price. So visit the program appear Outlets Portugal, and traveler's luggage arrives substantially in weight.
Useful things
All Outlets Portugal working on the Tax SystemFree, that allows you to recover 10% to 17% of the VAT paid if the buyer is not a resident of the European Union. Be sure to ask the cashier to fill in a special form in the calculations and present the check, along with the packaged goods at customs on departure.
The biggest discounts await Portugal outlet shoppingcustomers twice a year - in the dead of winter, in January-February and July-August, when the summer collection is replaced by the autumn. In these months I have a chance to buy your favorite pair of shoes or a piece of clothing in less than a quarter of the original price set by the manufacturer.
It is best to visit Outlets Portugal on Friday morning. On Thursday evening, there is a new product layout, and on Saturday, as a rule, the locals added bustle in the sales area.
In Greater Lisbon
Incoming in the Greater Lisbon townAlcochete any special historical and architectural sights not famous, but the tourists it is enough. The reason - the largest outlet of Portugal famous Freeport network, lying on fifty acres. Reasonable prices can be found here on the production of local and Spanish designers and manufacturers of world and European values ​​are represented in a shopping complex in a large quantity.
Outlet is located near the nationalhighway 119 and has a large car park, several restaurants and even children's playgrounds. From Lisbon you can get here by public transport - by train or bus.
In Carregado
This Portuguese outlet in the suburbs of Lisbonis available for customers who have chosen means of transportation metropolitan subway. When they reached the station Gare de Oriente, travelers must transfer to the free shuttle to Campera Outlet Shopping.
The shopping center is open from 10 to 22 hours, sixdays a week, except Sundays. Its boutiques are products of the set of Spanish and Portuguese designers, perfumery, cosmetics and sports equipment and inventory.
Photo