Province of Portugal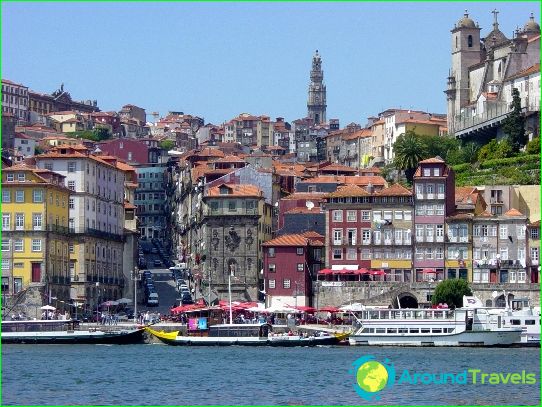 From 1936 to 1976 Portugal was divided intoseveral provinces of the Algarve, Alto Alentejo, Baixo Alentejo, Beira Alta, Beira Baixa, Beira Baixa, Beira Litoral, Dourolitoral, Minho, Ribatejo, Traz-too-Montes, Alto Douro, Estremadura. Currently, the provincial title data is stored.
Algarve
Algarve is the economic-statisticala region located in the south of Portugal. The administrative center is Faro, which is also fixed for the status of capital. Faro - is a small town with ramparts and museum. It is important to note that the lighthouse is often used as a starting point for a journey across the southern regions of Portugal.
Alto Alentejo
Alto Alentejo is a historical provincePortugal. Centre is the city of Evora. The region attracts tourists the possibility to taste delicious wines, unusual cheeses and local sweets. Tourists can also appreciate the beautiful olive groves, meadows and vineyards. It is important to note that the UNESCO declared World Heritage Site Evora in 1986. Travelers admire the many attractions and the most ancient monument is the Roman temple, whose construction had on the II - III century AD.
Dourolitoral
Dourolitoral is a historical provincePortugal. Center of the province is the city of Porto. It is important to note that Dourolitoral lasted until 1976, and now divided between several sub-regions: Great Porto, Tâmega, Entre-Douro-e-Vouga, Ava. The coast is included in the tourist area of ​​Costa Verde.
Porto is one of the oldest cities in Europe, the former capital of Portugal and home to port. What sights can be seen in Porto?
Avenida dos Aliados different houses, which were built in the late XIX - early XX century.
One of the best examples of garden art in the late Baroque style is the Botanical Garden of Porto.
In the suburbs of Porto, which is known under the name of Vila Nova de Gaia, located cellars where port wine is stored. There is also a Museum of Port Wine.
Additional area attractions include Church of Clérigos should be noted, the glass dome of the Exchange, the Romanesque Sé Cathedral.
Estremadura
Estremadura is a historical provincePortugal, which is located near the Atlantic coast. In this part of the province of Lisbon, the current capital of Portugal. Here are a few points of interest, because in 1755 the city was almost completely destroyed by the earthquake, tsunami and severe fires. Marquis de Pombal developed a project that allowed Lisbon to be reborn from the ashes. In our time, the capital of Portugal and its suburbs attracted numerous temples and palaces: Palace of Ajuda (XV c.), São Bento Palace, the Palace of Mafra, Queluz Palace (XVII century.).
Photos provinces of Portugal