Rent a Car in Portugal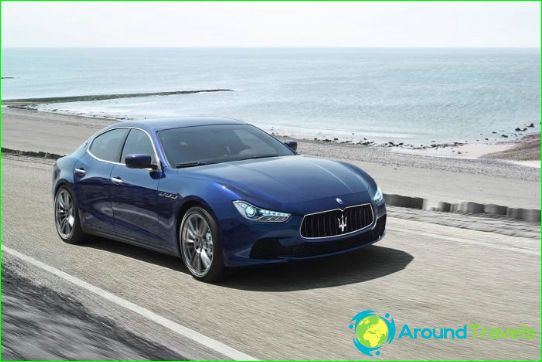 Portugal - is a country that is wellobserve from the car window. Such a conclusion is leaning a lot of tourists, because of large and medium-sized cities of Portugal quality paved highways. Petrol stations on these roads are fairly common, so the problems in order to refuel on the way, will not arise.
Traffic police to tourists from other countries are not so strict, but better still follow all the rules. Then you definitely will not be problems.
It's nice that at many resorts, includingEstoril, the Algarve and Madeira can be parked free of charge. The same rule applies in many small towns. Nevertheless, in Lisbon, and in other major cities of the country is sufficient, for parking on weekdays, during the day have to pay. The same thing is happening next to the historical and cultural monuments. It manages to "dilute" the number of people wishing to visit by car megacities and attractions.
However, these conditions are not so stringent, to refuse to rent the car. Rent a car in Portugal will require:
That you were at least 21 years;
There have driving license issued at least one year ago. Surcharge for age may be requested from the driver, which does not yet have 25 years.
rental Features
We should also mention about the driveridentity. When hire a car, you must know that Portugal is a country which has ratified the treaty Vienna Convention on Road Traffic. Therefore, in the state of Russian national driving licenses shall be recognized. IDP is not required, so I reject attempts to ask you for additional payment due to the lack of international rights.
And now for the other rules. Seat belts must be fastened at all the occupants of the vehicle. Since the age of 12, children can sit in the front seat. However, this rule is the same as in our country.
But speed limits in Portugal is different: in the city can reach a speed of 50 km / hour, and for the city - 90 km / h. And only on the freeway is permissible to move at a speed of 120 km / h.
In the majority of Portuguese cities have 'blueZone. " Absolutely free at police stations can obtain cardboard parking disc. In Lisbon, it is difficult to find a free parking space. It should also be remembered that the car should be put in the driving direction.
Outside the city there are mountain roads, where you have to beespecially careful not to fall into the abyss. If the broken machine will save the insurance, then you personally, it is unlikely to help if you get into such a mess.
Photo