Tax free in Portugal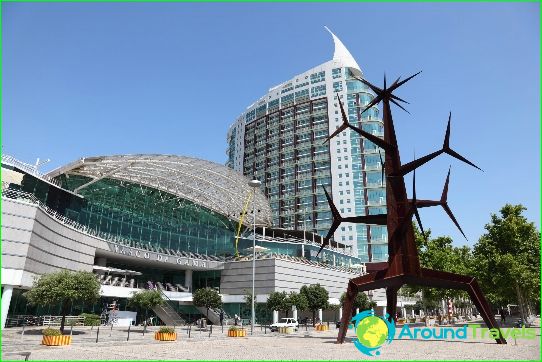 Many tourists say that shopping inPortugal can be an interesting and saturated. In addition, foreign nationals are eligible for a VAT refund, but you must follow a few important conditions.
VAT rate depends on the area where performedshopping: Mainland - 23%, 13%, 6%, Madera - 22%, Azores - 16%. The established minimum amount of purchase that allows you to take advantage of tax free in Portugal depends on the size of the VAT.
VAT can be refunded if the purchased goods are transported in the personal luggage of tourists and are packed, sealed. VAT can not be obtained by purchasing vehicles and spare parts.
VAT refund Stages
Prefer shopping logoGlobal Blue Tax Free Shopping. At the same time the possibility of VAT refund must be clarified with the staff. After accumulating a fixed amount, you can pay for your purchase, requesting a special form, which can be white or blue. Receipts should be carefully fill in by writing relevant information about themselves.
Now you have to go through the return processcash at customs. The ideal option would be to the airport, since the system in this case is thought to the smallest nuances. Before you register for a flight, contact the customs officials by presenting a passport, checks, and form products.
The next step is to obtain moneymeans. To do this, you can refer to Global Blue office staff. If you hurry, you can contact an authorized bank in their home country. Additionally, you can send documents to the Global Blue Center with the possibility of obtaining funds on the credit card number that you specify. Giving preference to the embodiment, it is advisable to make copies of documents in order to protect themselves.
important points
The form, which has been stamped by customsemployee, valid for 150 days from the date of its issuance. Form is necessary to stamp a timely manner at the customs office of Portugal or another country of the European Union, depending on where you will return home. For this it is given 90 days from the time of issuance of the form.
Photo