Holidays in Portugal in February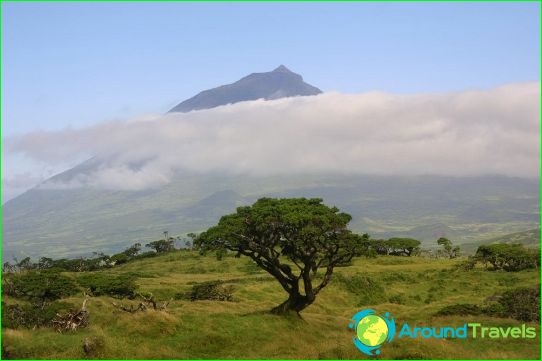 Weather in Portugal in February, happy sun and warmth, but the weather can not be considered suitable for a beach holiday.
In the last month of winter water temperatureis about 10 degrees on the mainland, 17 - on the islands. The air warms up and + 14-17C. These weather conditions are pleasant for long walks through the influence of subtropical and Mediterranean climate. February can be called one of the best months for a trip to Portugal, because at this time is held bright carnival, tourists are able to enjoy shopping, taking advantage of substantial discounts on clothes, shoes and accessories.
Festivals in Portugal in February
In each city, the carnival begins with Portugalprocessions of schoolchildren and preschoolers. This procession is a surprisingly pleasant emotions in each person. Just imagine: each group of children - in his peculiar attire. Festive spirit stress pipes and brass bands, drums and even a homemade rattle. In the air flying streamers, confetti. Things to see!
Each town holds its Carnival is special, butIt becomes the main place of Torres Vedras, where many Portuguese come. The city center, home of the main part of the celebration, is fenced. Users must demonstrate bracelets tickets, valid for one day. Adults have to pay 5 euros per ticket and children under ten years can pass free of charge. The carnival involves many talented artists. The most unusual participants - male matrafonash who dress in women. The streets Toresh Vedras rides cock of Barcelos, a symbol of the whole of Portugal. Each participant carnival aims to make every effort to make the holiday was perfect!
Shopping in Portugal in February
When planning a vacation in Portugal in February, you stillYou get the opportunity to enjoy the season of sales, which will start after Christmas and ends only in the middle - the end of February. The size of discounts can reach 70%, but it is important to be careful, as is usually written "all up to 70%." Maximum discount is set on accessories (belts and gloves), and on other things - from 10% to 50%. In this connection, check each price tag. Sometimes it is possible to pay for two things and take three or buy one item and get the second for free.
In the season of sales minimal price of clothing and shoes of children is 5 euros, stuff for adults - 30 euros. You can spend 200, if desired - 300 euros for the whole family to dress up.
You have to go in Portugal in February, and enjoy your holiday!
Photos vacation in Portugal