Holidays in Portugal in January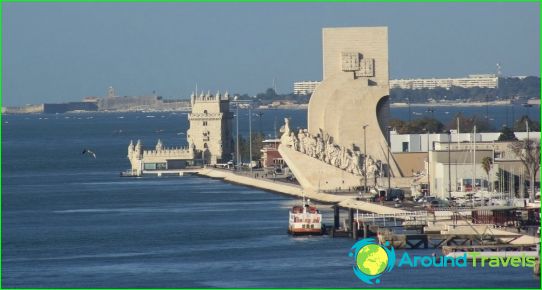 In Portugal, there is no real winter, which is familiar to many people from Russia. In some cities, the weather conditions can be compared to the spring or fall. However, any weather can I expect?
The January weather in Portugal
You are planning to visit in Lisbon? In this case, the days can please point + 14-15C, night + 7-8C. You must prepare for the fact that in January, is 11 to 14 rainy days. In between the rain the sun manages to please its warmth.
The central regions have fragilethe weather, the nature of which can be changed several times a day. Maximum air temperature reaches + 13C, the minimum + 5C. It is important to note that in Sera da Eshtrella come in January frosts, which allows you to open the ski season.
Northern regions of Portugal are the rainiest, but the temperature is comparable to other Portuguese regions.
Best weather conditions are manifested in the Azores, Madeira. During the day the air can warm up to + 19C.
Holidays and festivals in Portugal in January
You are familiar with Portuguese culture? In this case, you should know that the cultural leisure are at an ideal level, because the number of holidays and festivals really surprised.
January 1 Portugal celebrate the Virgin Mary.
January 6 - Epiphany, which is also known as the Feast of the Three Kings. On this day people spend costumed procession, headed by the Magi, the wise men, riding on horseback.
In January, the Madeira held fivefestival, known as the Madeira Islands Walking Festival. During the event, visitors can enjoy a walking tour of the twenty routes, allowing to see the best places of the island, learn the local history features.
The Algarve 30 January the festival of sausages called Festa das Chouricas. Everyone can taste the most delicious sausages.
Prices for a guided tour in Portugal in January
In January you can spend intense in PortugalRest and at the same time save money. The excitement associated with the New Year and Christmas passes, so book rooms in hotels easy. In addition, prices for accommodation and excursions are reduced. on a guided tour costs are 50-80% lower compared to the pre-holiday.
Photos vacation in Portugal