Holidays in Portugal in November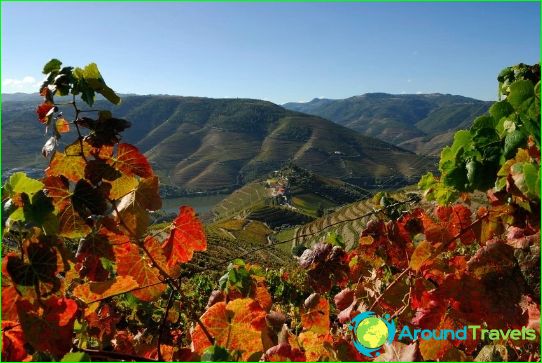 In Portugal says a cold snap, but still the weather is not capable of causing discomfort. What features of the weather should be noted?
The November weather in Portugal
The total decrease in the temperature is 2-5 degrees. In November volume of precipitation increases considerably.
Northern regions of Portugal are moreprone to precipitation. The elevated areas downpours are commonplace. For example, ports may be about sixteen rainy days in November, and the rest of the month is characterized by dense clouds. During the day the temperature is around + 16C, night + 7C.
South-west Portugal is ready to please herheat. Daily temperature fluctuations occur in the range of + 11-18C. The month may be about 10 rainy days. In dry days can be about five hours of sunshine.
In mountainous areas Sera da Eshtrella in November may fall the first snow.
Island Portugal pleases the highest temperature, the afternoon air is warming up to + 20-22C, and in the evening cools down just to + 15C.
Holidays and festivals in Portugal in November
On the first day in Portugal, celebrating the Day of All Saints. It is important to note that this is an important holiday for Catholics.
Eleventh day of November residents of Portugal celebrate St. Martin's Day, which in ancient times was dedicated to the completion of agricultural work.
In Aveiro in November an exhibition of wedding products, known as Aveiro Noivos.
In Porto, tourists can visit the exhibition of folk crafts and buy interesting souvenirs for their relatives and friends.
In Espinho an exhibition of animated films called CINANIMA, which attracts many young people who are trying to follow the development of modern cinema.
Prices for a tourist trip to Portugal in November
In November, Portugal hotels downloaded onlyhalf after the last month of autumn marks the beginning of the low season. Many owners of hotels and airlines offer tourists a substantial discount.
It will be interesting to spend your holiday in Portugal in November, scheduling numerous excursions and take the chance to visit the interesting trade fairs, exhibitions, traditional festivals.
Photos vacation in Portugal