Airports Romania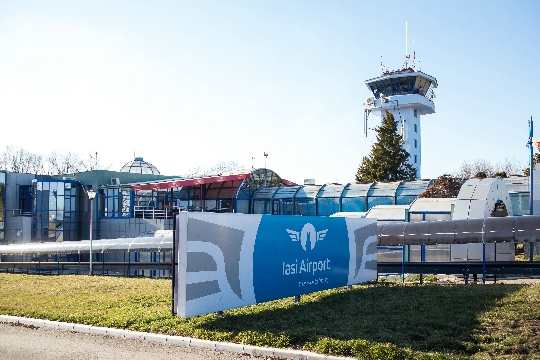 Of the dozens of civilian and militaryRomanian airports for tourists are of particular importance, only those that are located in close proximity to the important sights and resorts in the country. It is here seeking to fans of the vampire legends and amateurs ski holiday on the beautiful slopes and good price.
Russian and Romanian capital ties"Aeroflot" and a few direct flights a week, takes no more than three hours flying time. Local airline TAROM also has in its schedule for flights to Sheremetyevo.
The international airports of Romania
International flights take about a dozen Romanian airports, the main of which - the capital. In addition, in foreign countries can be accessed from other air harbors:
From Bacau. The local airport is served by regular and seasonal flights from Greece, Italy, Ireland, Spain, England and Germany. Base carrier - Blue Air. Transfer to the city, 5 km from the airfield, available in a taxi, and half a kilometer from the terminal - the bus station Bacau.
From Targu Mures. The city where the airport is located, is in the heart of Transylvania, and from here you can get to the places connected with the main tourist brand of Romania - Count Dracula. Airline Wizz Air flies from Bergamo, Budapest, London, Rome and Madrid.
From Timisoara. Local Airport Romania - the most western of the country and it is used by the airlines Lufthansa, Turkish Airlines and Wizz Air as a backup. These passengers arriving from Munich, Barcelona, ​​London, Rome, Brussels and other European cities.
metropolitan area
The international airport in Bucharest, Romania -the largest air gateway of the country. It is located 16 km north of the town center, and providing for the transfer of services to the capital take the train, taxi and bus.
Railway station is located 900 meters from theterminal, but the taxi drivers are willing to help to overcome this distance passengers with luggage. In addition, the arrival halls you can buy tickets for the bus to the station. Travel documents should be retained, as they are also valid on the railway.
Before the Bucharest station can be reached atdirect bus route 780, and the city center - on the express 783. Buses operate around the clock. Taxis should be ordered via the sensor system in the arrival hall - so you can avoid unreasonably high prices. Car rental is also available upon arrival - a few firms offer their services to those who wish to have on the trip, personal transport.
Airlines and destinations
The only building of the Bucharest airportIt is divided into two terminals, one of which is responsible for the administration, and the second - for coming. The passengers - shops and restaurant, internet café, games room, located in the departure areas.
Among airlines flying to Budapest airport - many well-known European and Middle Eastern companies.
Photo