Bus tours to Romania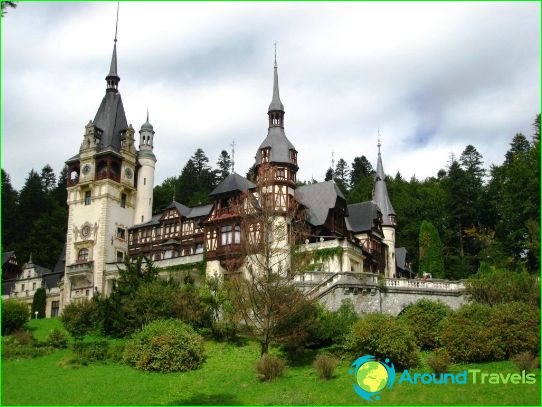 Birthplace of the legendary Count Dracula usesvery popular among the most "experienced" travelers. Amazing Beauty locks excite the imagination of even a few weeks after the trip, and wonderful nature awakens associations with fabulous countries. Romania lures to their homes, not only those who like to enrich cultural knowledge and fill gaps in their own knowledge of world history, but also fans of the seasonal summer holiday. The close proximity of the Black Sea allows you to organize a wonderful holiday on the beaches free of Romania.
Interesting Romania, full of secrets and mysteries
More often than not, tourists go to Romania with a view tosee Transylvania and Bucharest, so each tour includes their visit. Interest in Transylvania arose a long time, and he cultivated to this day - films and books about the terrible Vampire Counts and his dark adventures produced so far.
For a majority of the brightestattractions of the Romanian capital, should be enough for a week, but with a strong desire can be overcome, and in five days. However, it should take into account the fact that during the short visit you will have to be worn for trips, literally jumping from one sight to another, so easy to look around in these conditions is unlikely to succeed. The most optimal duration of the tour in Romania - 10 days. During this time you will have time to buy gifts for their loved ones, to get acquainted with the culture of the country and visit the biggest cities in the country.
The most popular tour - this, of course,Transylvania. This region is full of myths and legends, popularized in contemporary art, it is considered almost the most distinctive. Ideally, to examine the original region can be almost completely for a week, and the usual duration of the tour is as follows. On the territory of Transylvania has many castles that also attract tourists:
Peles castles and Peleshor;
Fagaras Castle;
a castle of Bran (Dracula's Castle);
Corvin Castle.
Seasonal holiday on the beaches of Romania
Very often a tour of Transylvania combined withbeach holiday. Tourists are invited to visit one of the resorts of the Black Sea coast, and enjoy the pleasures of a holiday in Romania. In this case, however, the excursion program takes a smaller part of the trip - 3 or 5 days, and the rest of the time is reserved for recreation. Of course, the atmosphere of such a trip is unlikely to be imbued with that legendary even after visiting Transylvania, but it will show how versatile can be Romania.
Please note that the lengthbus tours in Rumani also largely depends on the vehicle you. Moving by train is much cheaper air travel, however, it takes a lot of time.
Photos of bus tours in Romania