Coast Romania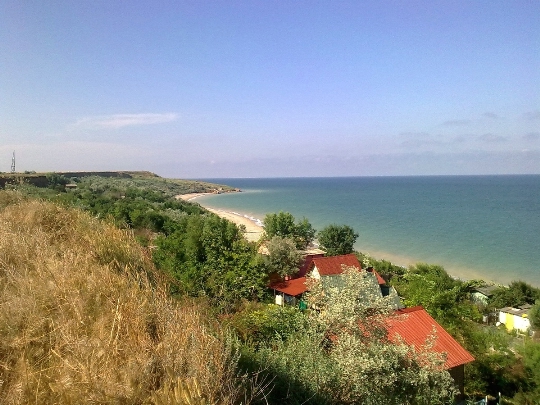 Going to rest on the coast of Romania? Certainly, you rejoice the fact that the coastal resorts scattered with parks, beaches and discos, swimming season which lasts from May to October.
Romanian resorts on the coast (the benefits of rest)
Activities can be combined in the Romanian resorts withtreatment of rheumatic, dermatological and gynecological diseases (used for the treatment of local sapropel mud). For those interested in the beaches should be aware that the sea is calm in Romania (no strong tides), and in Mangalia they meet the widest beaches, a width of 250 m (other resorts beaches are 50-200 meter wide).
Cities and resorts on the Romanian coast
Constanta: in this city it is advisable to go in the summer, because the weather at this time of the year favors for a carefree holiday, boating and swimming. In Constanta, should look into the Museum of the Romanian Maritime Aquarium and Dolphinarium, explore Carola mosque, situated on the local beaches (in the afternoon on the beaches of available water activities: you can rent sports equipment in the rolling step, and in the evening - here flock to those who love modern music and dance and wishing to visit the popular evening disco Jupiter).
Mom, I: here to visit the water park Aqua Magic Parc (it is equipped with trampolines, pools, labyrinths, tobogans "Black Hole" and "the Twister" channels with whirlpools), Luna Park (here guests will find a "flying saucer", "roller coaster" circuit and trailer), relax on the local beaches, spread over 8 km, attend the musical "Mamaia Festival" in the summer Theatre and a dolphin show (summer) in the Dolphinarium, and undergo various spa-treatments at local hotels. If desired, you can go windsurfing, water skiing or scooter on the local beaches, where there are professional rescuers.
Venus: in the resort you will be advised to visit the baths, furnished on the banks of the thermal lake (you can swim in the thermal water and take therapeutic mud baths), as well as beaches with fine sand (bottom of a shallow, so here flock to families with children). In addition, there will like to spend time lovers of boating and horse riding.
Eforie Nord: good news for holidaymakers in the resort: many of the hotels have treatment rooms and areas for mud outdoors. As the euphoria-Nord has a beach with lounge chairs, cabanas, showers, containers with healing mud (you can smear it and go sunbathing on a sun lounger), points of water equipment rental, coffee shop, where you can enjoy refreshing drinks, then tour it necessarily should visit .
Romanian coast - a paradise for lovers of measured rest and fun for everyone at reasonable prices.
Photo