Education in Romania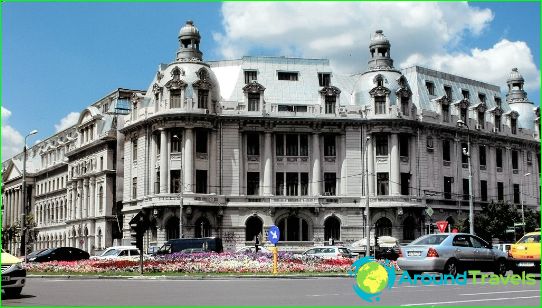 In recent years, increasingly began to RomaniaStudents come from different countries to gain knowledge. This is not surprising, because in the Romanian universities can learn the most popular and prestigious profession - medicine, architecture, aerospace, oil and gas, information technology, genetics, biotechnology ...
Getting an education in Romania has the following advantages:
The ability to get a diploma European standard;
The ability to study partially in Romanian and English;
The ability to study by correspondence, coming to Romania just to pass exams.
Higher education in Romania
For admission to higher education institutions need to provide Romaniacertificate of secondary education and good knowledge of the Romanian language. Therefore, it is advisable to use the language preparatory program (having studied for a year at this rate, we will need to pass the test on knowledge of the Romanian language).
The school year begins in the Romanian universities inSeptember and October - it is divided into 2 semesters (transition to the next semester is carried out after the exams). Learning can be on the day, evening, part-time and correspondence forms of education (as a rule, participation in such forms is longer than a day).
As part of the Romanian higher education institutionsThere are several faculties and university colleges. In addition, in the universities have chairs and small experimental laboratories (where research is carried out and doing experimental and industrial production).
You need to get higher educationgo to university, academy or conservatory (training duration - 4-6 years), after which graduates are awarded a bachelor's degree. To obtain a master's degree, you can continue to study for specialization (masters programs). Education will take a few more years. If desired, you can enroll in a doctoral program (training duration of 4-6 years) in order to subsequently be able to get a doctorate.
Those who wish to enroll in the most famous universitiesshould look at the Bucharest Polytechnic University, the Medical and Pharmaceutical University "Carol Davila", University of Economics, the British-Romanian University, the Technical Military Academy.
Working while studying
Studying at the universities, students can earn money (no more than 15 hours a week) and work effectively on vacation (on the basis of a student visa).
Education in Romania will provide a diploma, thanks to which you will be able to find work in any town in Europe.
Photos schools in Romania